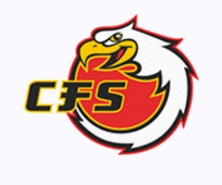 Each year, Christian Fellowship School sets aside the month of March as service project month. We have been conducting our Serve-a-thon month of service since 2006. It gives our students an opportunity to go out into the community and bless others. Each class plans their service project and sets up a time to serve. We have had a wide variety of projects throughout the years, and have been able to bless a number of folks through our Serve-a-thon. It is a time to focus our thoughts outward, and it is as much a blessing to our students as it is to the ones we serve.
Service Projects 2019
Preschool: Mrs. Kelli Bathon
On Wednesday, March 20, preschool students will deliver breakfast to the Marshall County Sheriff's Department. Afterward, they will deliver baby items they've collected to Life House in Murray.
Kindergarten: Mrs. Brandi Haynes
On Thursday, March 7, kindergarten students will deliver goodie bags to the health care workers at Marshall County Hospital's Doctor Building and administration at the Marshall County Hospital. The class collects packaged food, then decorates and fills the goodie bags
First Grade : Mrs. Nancy Pace
The first grade students will read books to the elderly residents at the Stilley House and enjoy an ice cream party with them.
Second and Third Grade: Mrs. Summer LeClaire, Mrs. Marcie Jackson
These classes will be going to Hope Unlimited in Paducah March 14. We will be collecting items to donate or monetary donations for the clinic. The students will be given a short tour and will possibly help do some work at the clinic while there. Afterwards, weather permitting, they plan to pick up trash at Mike Miller park then allow the kids to play on the playground for helping to be such good servants.
Fourth Grade: Ms Rhonda Elkins
The fourth graders will be collecting canned goods from now until March 23. On March the 23rd, the fourth graders will be going to Marshall County Needline in Benton to distribute the canned goods collected by their class. Following their time at Needline, the fourth graders will arrive at Marcella's Kitchen to help serve the lunch meal. The students will also minister to the people by singing, performing skits, and handing out homemade gifts and cards.
Fifth Grade: Mrs. Rachel Cary
The fifth grade class will be going to Hope Clinic, a local crisis pregnancy center. They will be helping them sort through their spring clothing for young mothers and cleaning their facility.
Sixth Grade: Mrs. Melissa Collier
This class will be collecting non-perishable food items (canned goods, etc.) and animal-care supplies (dog food, cat food, hand sanitizer, cat litter, pet bowls, collars & leashes, etc.) and will then be serving, on Serve-a-Thon Day, at Needline in the morning and the Humane Society in the afternoon. Both of the wonderful organizations help our community and provide much-needed resources to many.
Seventh Grade: Mrs. Beth Grigg
The Seventh grade class will be making a blessing box here at CFS. The kids will be hands on with the construction, painting and setting of our blessing box. It will be accessible with non-perishable food items for our community or any of those who are in need. This ministry will benefit low-income families with grocery needs.
Eighth Grade: Mrs. Rhonda Bloemer
Students will volunteer at Clark's River Wildlife Refuge. In the morning they will be collecting and recording data on amphibians. In the afternoon they will be picking up trash.
Ninth Grade: Mr. Mike Muller
The ninth grade will be going to the new Marcella's kitchen building to help her with moving in. Cleaning, moving equipment, etc.
10th Grade: Mrs. Emily McCollum
The Sophomore class will be volunteering at Starfish Orphan Ministry in Paducah, Kentucky.
11th Grade: Mrs. Stepheni Bivin
The junior class will help sort and stock shelves at Needline in Murray during the morning. After lunch they will help at the new Marcella's kitchen.
12th Grade: Mr. Tyler Ryan
The senior class plans a full day of volunteer work, including working with Needline in Murray.