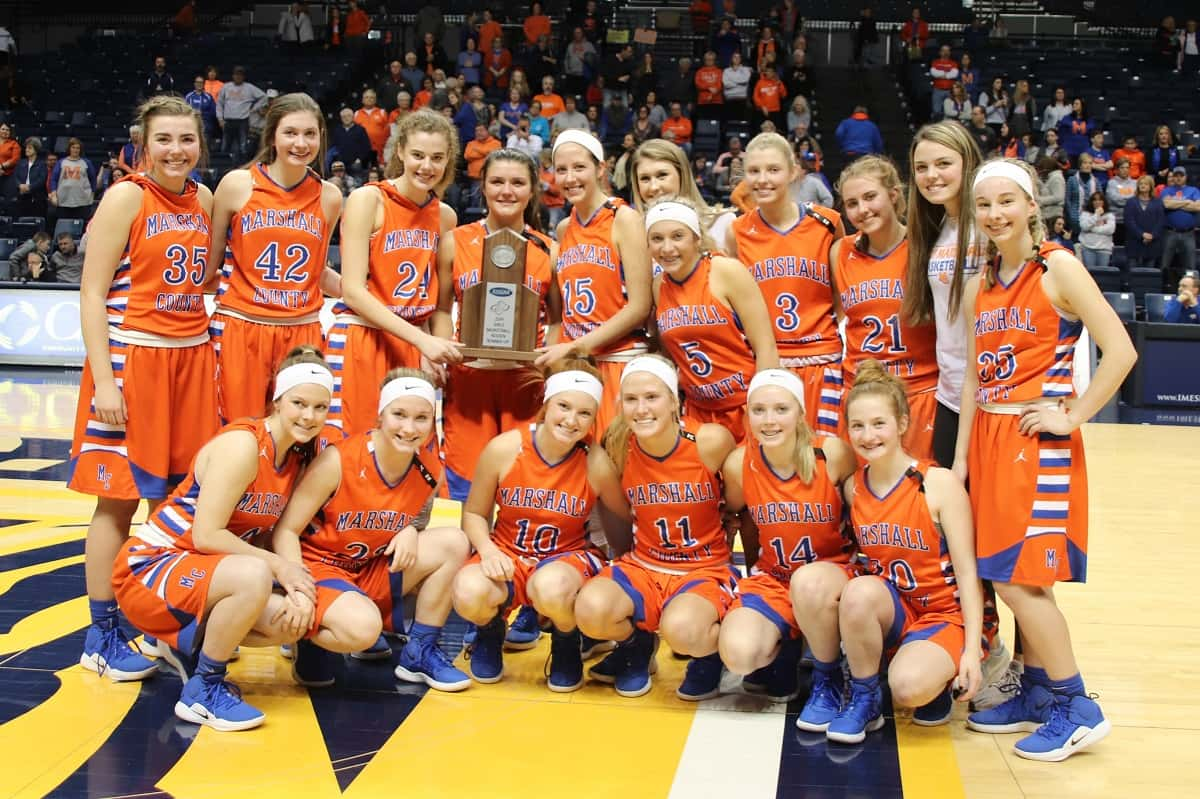 This week's Lyles Eye Center Team of the Week is the Marshall County Lady Marshals basketball team. The Lady Marshals finished the 2018-2019 season with a record of 23-9 after making it all the way to the Region 1 Championship game against Murray High.
The Lady Marshals started the season with just one loss in their first 12 games, starting with two Hoopfest wins and won both games they played in the National Monument Hoopfest in Washington, D.C. They followed that up with three straight wins in the Lady Marshal Holiday Classic and won two of three games in Panama City Beach, Fla. in the Marlin Holiday Classic.
They defeated Calloway County to play Murray in the 4th District Championship game, finishing runner-up and after missing out on the regional tournament last season, made a run to the championship game with wins of McCracken County and Graves County.
Team of the Week is brought to you by Lyles Eye Center located at 140 Commerce Blvd. in Benton. Comprehensive eye exams and much more. Call 270-252-EYES to schedule your appointment.