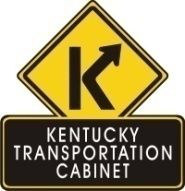 UPDATE: Dump Truck Spilling Rock along I-24 WESTBOUND Between Exit 25 and Exit 16
Rock has been cleared from the westbound lanes of I-24 near the 19mm at this time. However, several vehciles have been damaged and have blown tires.
Police and tow trucks will be assisting these motorists along the shoulder for about the next hour.
Caution is required from about the 20mm to about the 17mm westbound.
=========================-
Kentucky Transportation Cabinet and area police and fire agencies are responding to a report of a dump truck spilling large rock along I-24 WESTBOUND between about the I-24/I-69 Exit 25 Interchange near Calvert City and the Exit 16 Reidland US 68 Interchange.
Early reports indicate the rock is big enough that vehicles have had to stop to avoid hitting it.
Until responders get an idea of how extensive this spill might be, suggested detour for this section of I-24 Westbound is via the US 62 Exit 27 Interchange at Calvert City via US 62 Westbound to return to I-24 at Exit 16.
More as it becomes available.
Estimated duration is unknown.