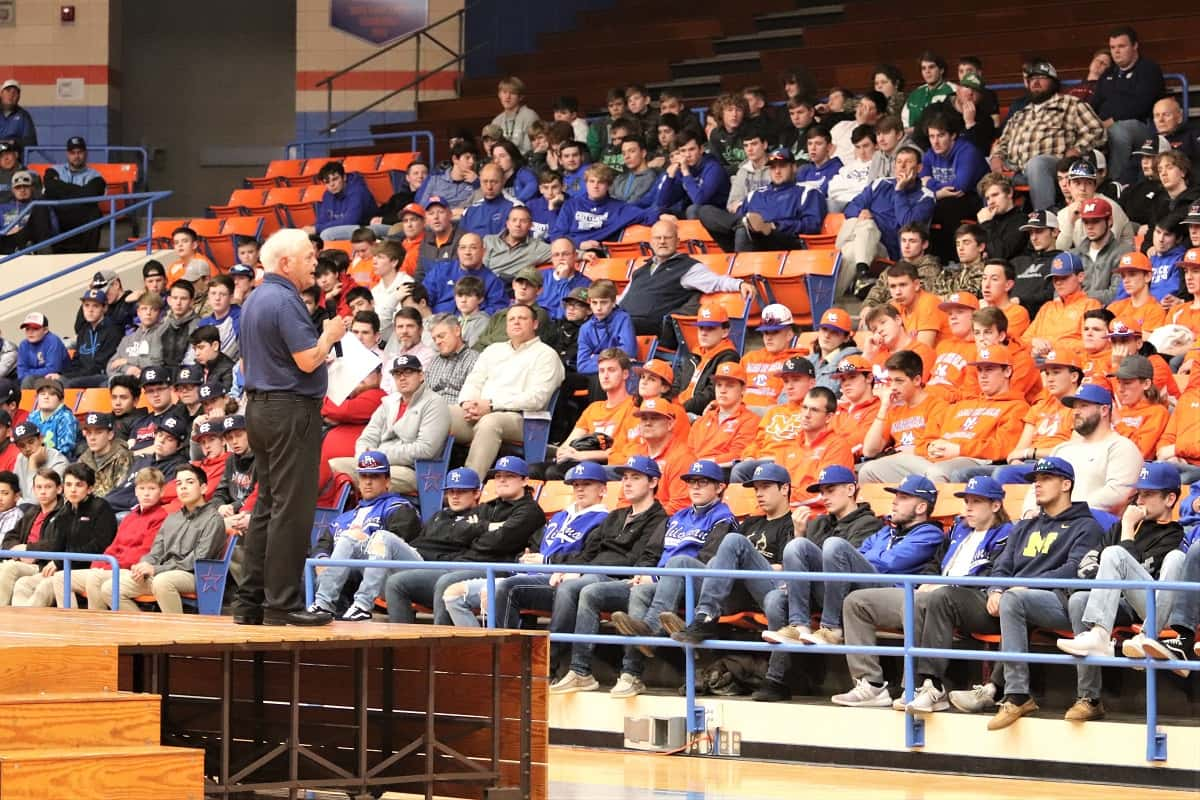 Area teams and baseball enthusiasts were treated to an evening with Coach Ron Polk, long-time head coach at Mississippi State with one of the best winning records in SEC history. One of the most respected coaches in college baseball history, he has coached three NCAA Division I programs to the College World Series and has had the honor of coaching the USA National Team seven times and has coached in the Olympic Games two times – once in Seoul, South Korea in 1988 leading the team to a gold medal and the other in Atlanta, Georgia in 1996 when the team won the Bronze medal.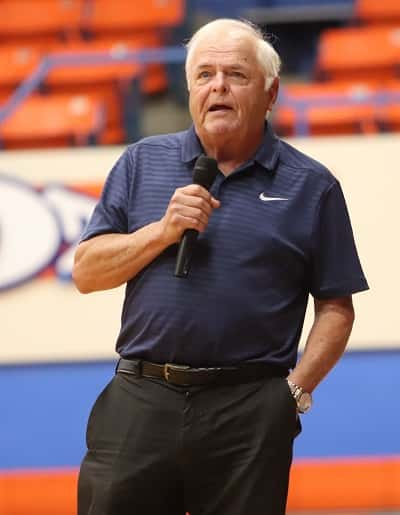 That only touches the surface of Polk's achievements. He is currently on staff with the University of Alabama at Birmingham Blazers baseball team as a Volunteer Assistant for Head Coach Brian Shoop, a former MSU assistant under Coach Polk. He spends his summers coaching in the Cape Cod summer league as an assistant coach with the Hyannis Harbor Hawks baseball team.
His career record stands at 1373-702-2. His teams won five SEC championships and five SEC tournament championships. Coach Polk took teams to the NCAA tournament 23 times, and reached the College World Series eight times.
High school teams in attendance Monday evening at Reed Conder Gymnasium – Ballard Memorial, Caldwell County, Christian County, Crittenden County, Dyersburg, Graves County, Hopkins County Central, Hopkinsville, Marshall County, McCracken County, Murray, Paducah Tilghman, St. Mary, Trigg County and Union County.
Coach Polk's message at Marshall County was part of a 41-city speaking tour, organized by Marshall County Head Coach Rob McDonald, who was an assistant under Coach Polk at Mississippi State for two years.
"Fifty-three years of coaching college baseball, you can imagine how many years I have had the opportunity to address various groups", Polk said. "I'm 75 years old but at the same time, I don't feel that old."
Following his speech at Marshall County, Polk was driving five and half hours back to Starkville, Miss. where he will join the team in Tuscaloosa, Ala. on Tuesday when they play the Crimson Tide. They will follow that up with a game against Ole Miss.
"We go up to play my favorite team in all the world, the Ole Miss Rebels in Oxford, Miss.", Polk said. "Twenty-nine years at Mississippi State, you can imagine how much they love me in Oxford, Miss. right?" Polk adding what a rivalry it is between Mississippi State and Ole Miss saying, "I never consider another team the enemy…they're rivials…they're competitors."
Coach Polk entertained with great stories, talked about the process of recruiting and many more insights into the world of college baseball.
Coach Polk's book, Baseball Playbook, is the leading textbook on coaching and playing, covering every aspect of baseball and has out-sold all other baseball textbooks four to one.
The new $68 million dollar stadium at Mississippi State, named Polk-Dement Stadium, was just completed in time for the 2019 Bulldogs season.
Coach Polk has been inducted into six baseball and athletic Halls of Fame.
CLICK HERE for more information on Coach Ron Polk and the Baseball Playbook.