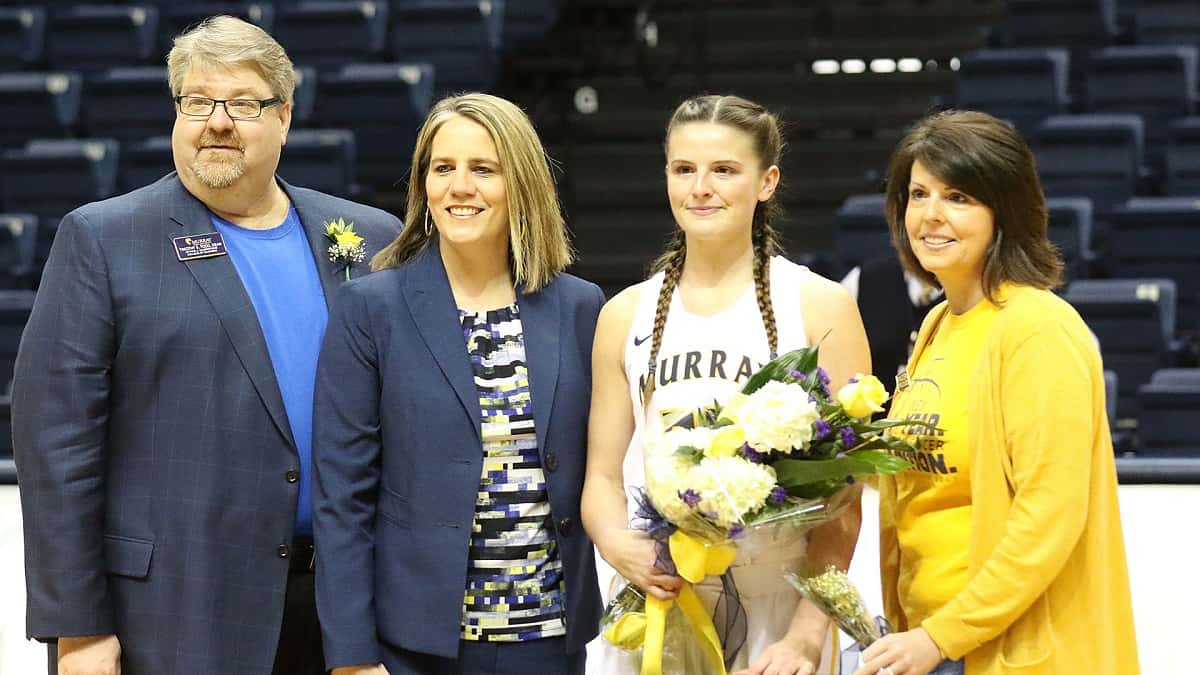 Austin Peay began Saturday night's Heritage Bank Battle of the Border matchup with a 2-0 lead, however, it would be their last of the game as the Murray State women's basketball led for nearly 38 minutes en route to a 77-72 win at the CFSB Center in Murray, Kentucky.
The win not only clinched the Racers a spot in next week's OVC tournament in Evansville, but it also locked them into the six-seed. All on a night when the Racers said goodbye to local product and four-year letter winner Michaela Manley.
Murray State led by as many as 19 in the game, but as the game wore on, Austin Peay drew closer. The Govs whittled the lead down to just two with 44 second to play, but a jumper by Janika Griffith-Wallace pushed the lead back out to four with 26 ticks left. Ten seconds later Keisha trimmed the lead to two again, only to have the Racers make three of four free throws down the stretch to seal the win.
Evelyn Adebayo led Murray State with her 19th double-double of the season scoring a team-high 21 points and pulling down a team-best 12 rebounds. Griffith-Wallace followed with 17, while Lex Mayes came off the bench for 15.
Murray State will open play in the 2018 OVC Women's Basketball Championship Thursday when it takes on the 3-seed UT Martin at 3 p.m. at the Ford Center in Evansville.