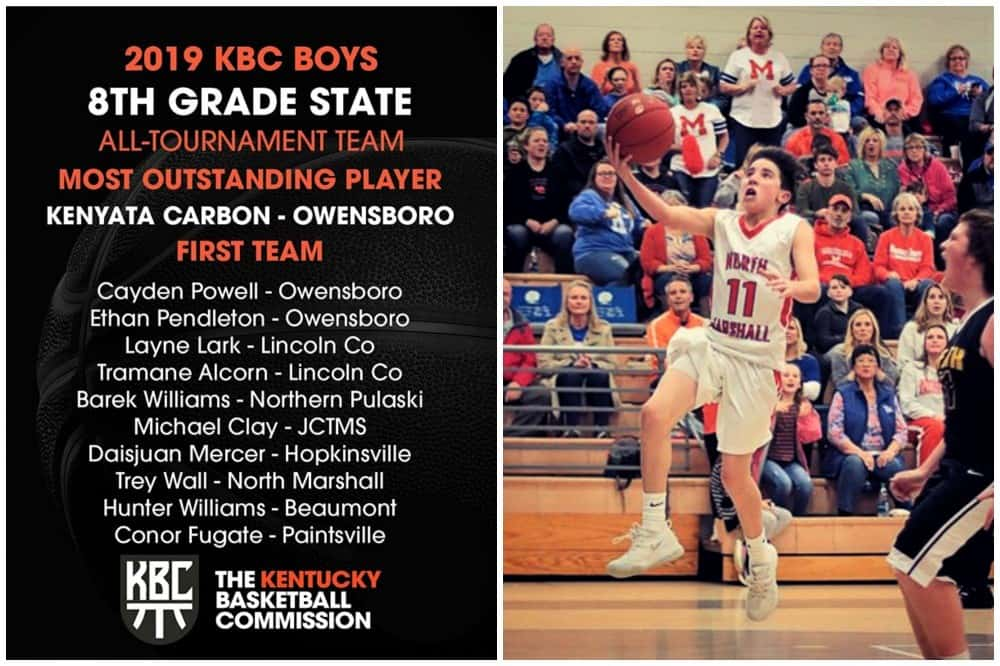 Trey Wall, an eighth grade student at North Marshall Middle School, was selected to the Kentucky Basketball Commission (KBC) Boy's 8th Grade State All-Tournament Team. Trey is a member of the North Marshall team that won the District Tournament and made a run to the Elite Eight in the Middle School State Tournament.
Trey was one of 10 selected to the First Team with 32 players making up the Second, Third and Honorable Mention Teams.
Trey is the son of David and Stephanie Wall of Palma.