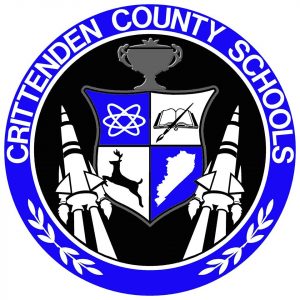 Due to the excessive number of flu cases and student absences, along with staff absences and shortage of substitutes, Crittenden County Schools will be cancelling classes Tuesday, Feb. 26, and Wednesday, Feb. 27. Our custodial staff is taking measures to make sure surfaces at school are sanitized, and we encourage you to do the same at home. This would be a great opportunity to wash jackets, hats, backpacks, lunchboxes, etc. to help us fight the spread of influenza. You may choose to use Clorox wipes if washing is not recommended.
The following days will be made up in this manner:
Tuesday, Feb 26, will be a "no school" day for teachers and staff. It will be made up on April 8, a day previously scheduled as a teacher planning day.
Wednesday, Feb 27, will be a Rocket Way Flu Day/NTI day. (For high school students only, students should complete work for their second NTI "A" day.)
Usually, NTI Lessons are due the second day back, but we are extending the due date to Monday, March 4, to allow our students time to feel better and complete their work.
All after school activities and practices are cancelled for the remainder of today, Tuesday and Wednesday. The only activities approved for participation will be the Boys Regional Basketball tournament tonight in Madisonville, and the Girls Regional Basketball tournament at Rocket Arena on Wednesday and Thursday this week.