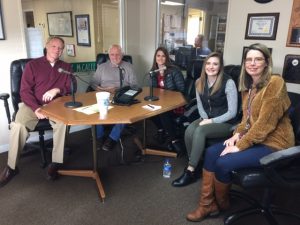 Chris Freeland interviewed Jerry Newsome with The Bed Ministry on WCBL's Coffee Call Program. The Bed Ministry has built more than 500 beds since 2013 for children in the region. Newsome works closely with the Marshall Count Family Resource Centers. Pictured are Glenda Byars with North Marshall and South Marshall Middle Schools, Melanie Pratt with Jonathan and South Elementary and intern Maddie Powell.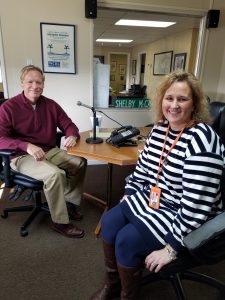 Also appearing on Coffee Call, Keile Phillips with Marshall County Kindergarten registration.
To hear the complete interview, follow the link at the bottom of the home page.