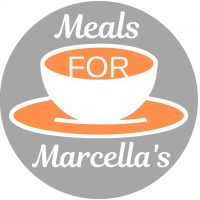 The Kentucky Lake Young Professionals are organizing a fundraiser for one of Marshall County's most prominent charities, Marcella's Kitchen. We are going to volunteer our time and resources to selling chili lunches on March 8th in a campaign we are calling "Meals for Marcella's". But, we cannot do this venture by ourselves, we need support from our community.
We are looking for donations of anything from brown lunch sacks and plastic silverware packs to plastic wrap and styrofoam cups with lids. We are wanting to do as much of this as we can by donation so we can give more of the money we raise to Marcella's. We are planning for 150 orders, if you are unable do donate items, we are also more than happy to accept a monetary donation and buy the items on your behalf.
If you would like to make a donation or Pre-Order meals, feel free to E-Mail Heather at hwiles86@gmail.com. Thank you for being an invaluable member of our community and a friend of the Kentucky Lake Young Professionals.
See the Flyer Below for Details of the Event!