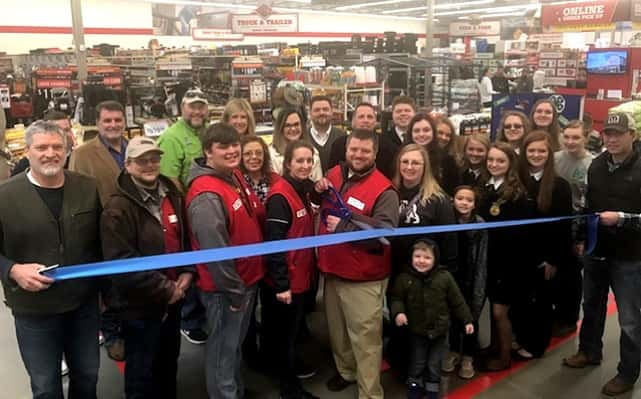 On Saturday, February 9th, the Kentucky Lake Chamber of Commerce was held a Ribbon Cutting at the Grand Opening of the new Tractor Supply store in Benton and welcome them as a new member of the Chamber.
In attendance for the ribbon cutting, front row (L-R) are some of their employees, Kenneth Stufflebeam, Tyler Hill,
Teresa Sanders, Jody Hemingway, and with scissors is Store Manager Jason Crowell along with his wife Stacie and son Henry. They are surrounded by fellow chamber members, plus students from the Marshall County High School
Future Farmers of America (FFA) Club and students with the Marshall County 4-H organization. Also present at the Grand Opening were members of the Marshall Master Gardners Club. It was a great day with some great deals to
boot. Welcome to Marshall County Tractor Supply!