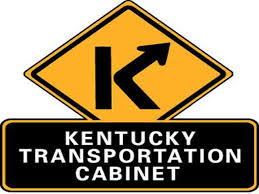 KY Highway Water Over Road Report for District 1 @ 12:30 p.m., CST
Another line of heavy showers, including some reported thunderstorms, has started moving across our Western Kentucky counties.
Floodwaters continue to fluctuate along a number of streams across the region with floodwaters likely to rise through the afternoon.  Please use caution as these showers move through.  Remember, Turn Around- Don't Drown.
KY highway crews are patrolling in counties that are reporting flooded highways.   If you encounter a flooded roadway, take note of the specific location using a mile marker, nearby intersection, or local landmark and report it to your local 911 call center.
Carlisle County
US 62 is CLOSED the 3 to 4 mile marker in West Fork Creek Bottoms between KY 121 and Bardwell
KY 1820 is CLOSED at the 1 to 2mm
KY 1628 is CLOSED at the 3mm
Graves County
KY 1820/County Line Rd is CLOSED east of Melber between US 45 and KY 339- signs posted
Hickman County
KY 123 is CLOSED at the 14 to 16mm due to floodwaters- signs posted
Marshall County
KY 1462/Benton-Birmingham Rd is CLOSED at the Clarks River Bridge Due to Floodwaters- Signs posted
McCracken County
KY 1255/Bonds Road is CLOSED at the 1 to 2mm due to floodwaters just west of the KY 450/Oaks Rd Intersection- signs posted
KY 339 Old Clinton Road is CLOSED at the 0 to 1mm just north of Melber near the Mayfield Creek Bridge
Updates as appropriate.
Timely traffic advisories for the 12 counties of KYTC Highway District 1 are available by going to www.facebook.com/kytcdistrict1. You do not have to be a Facebook member to access this page.