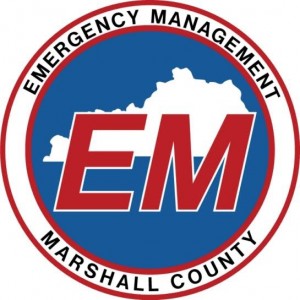 Marshall County Kentucky's Emergency Notification System, CodeRED, will be tested Monday, March 4th, at 11:00 a.m. to validate telephone numbers in the county database. Our reports contain many invalid numbers.
This verification will increase the efficiency of the system and speed in which notifications will be delivered when the system is used during an actual emergency.
There is no need for action if you receive the call. Emergency personnel are merely testing the system to ensure it is operational, and to encourage residents not enrolled to visit the website below to sign up.
"Residents and businesses are encouraged to visit our county website at  www.marshallcountyky.gov and scroll to the bottom to the CodeRed link to update their contact information. If your phone number is not in the database, you will not receive a call when we do launch an important notification," Curt Curtner, Marshall County Emergency Management Director said. In particular, individuals who have unlisted phone numbers, who have changed their phone number or address within the past year and those who use a cellular phone or VoIP phone as their primary number, should add or update their contact information in the emergency database.
The CodeRED system allows Marshall County officials to effectively reach residents and personnel by using the system's capabilities to send telephone calls, text messages, emails and social media posts to inform residents and better protect life and property.
The CodeRed calls will not be from a local number, the three (3) primary numbers utilized by CodeRed are:
CodeRed Emergency Alerts:   1-866-419-5000
CodeRed General Alerts:       1-855-969-4636
CodeRed Weather Alerts:    1-800-566-9780
Curtner urges citizens with any questions regarding CodeRed to contact Marshall County Emergency Management at 270-527-4729.