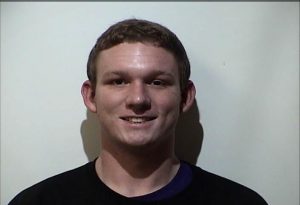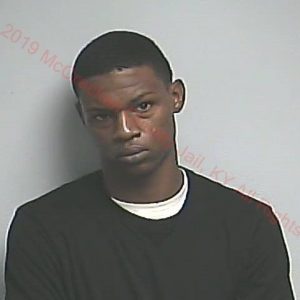 Tyrese Jones 20, of Paducah was arrested Friday afternoon on a charge of first-degree assault and David Knight Jr. 19, of Benton, KY, was arrested this morning on a charge of first-degree assault and first-degree robbery
Paducah police were called to a local hospital Sunday evening, Jan. 27, in reference to a man who had been shot. Investigators were unable to interview the victim, who was identified as Darrius Wesley.
From the beginning of the investigation, uniformed officers and detectives have received little to no cooperation from witnesses or those involved. Officers initially were told the shooting had occurred near 21st and Broadway streets.
However, after a week-long investigation, Paducah police detectives determined that Knight and the victim, Wesley, went to the area of 10th and Greer streets to buy illegal drugs from Jones. During the transaction, an altercation ensued and a gun was produced. There was a struggle between Knight and Jones, the gun went off and Wesley was shot.
Wesley was taken to Baptist Health Paducah, and transferred to an out-of-state hospital for treatment. He remains in critical but stable condition.
Jones was booked into McCracken County Regional Jail. Knight was booked into Christian County Jail.
Investigation is continuing. Anyone with information is asked to call the Paducah Police Department at 270/444-8550. Information also may be provided anonymously through West Kentucky Crime Stoppers by texting WKY and your tip to 847411 (tip 411) or by downloading the app "WKY Crime Stoppers" from the Apple Store or Google Play. Tipsters also may access the online tip form through the City of Paducah website at http://paducahky.gov/west-ky-crime-stoppers. Information leading to an arrest or indictment may result in a reward of up to $1,000.