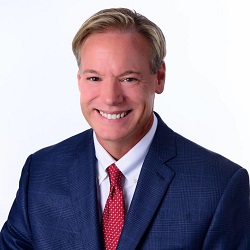 FRANKFORT, Ky.  – Rep. Chris Freeland of Benton has signed on as a primary cosponsor to legislation which would exempt both participants in fishing tournaments and boat ramp users from paying sales taxes on admission fees.
House Bill 29 cleans up the Department of Revenue's interpretation of changes to the tax code, which expanded sales taxes to cover admissions to certain events, including fishing tournaments. The measure has already been assigned to the House Appropriations & Revenue Committee.
"Tourism is a huge economic driver in our part of the state, as our economy depends heavily on the tourism dollars brought in by Kentucky Lake, Lake Barkley, and other local attractions," Rep. Freeland said. "I'm proud to cosponsor and strongly push for passage of this bill, which will help grow our rural economy by boosting outdoor recreation opportunities."
Freeland has secured support for the measure from local chambers of commerce, local tourism organizations, and Fishing League Worldwide, the world's largest tournament-fishing organization.