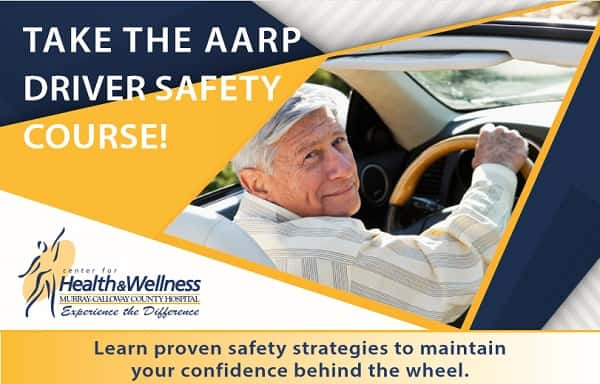 MURRAY, KY – AARP Driver Safety Course will be held Wednesday, February 6th, from 8 a.m. to 12:30 p.m. at the MCCH Center for Health and Wellness.
Learn proven safety strategies to maintain confidence behind the wheel. Seniors 50+ who take the class are eligible for a discount on their auto insurance premium for up to 3 years – Kentucky insurances must offer a discount to all who complete the class.
Pre-registration is required and the class size is limited. AARP members may register at a discounted rate. For more information on cost and age requirements or to register, call (270) 762-1348 or come to the front desk at the Center for Health and Wellness.
AARP Driver Safety flyer for more information: AARP-Driver-Safety-FEB-2019