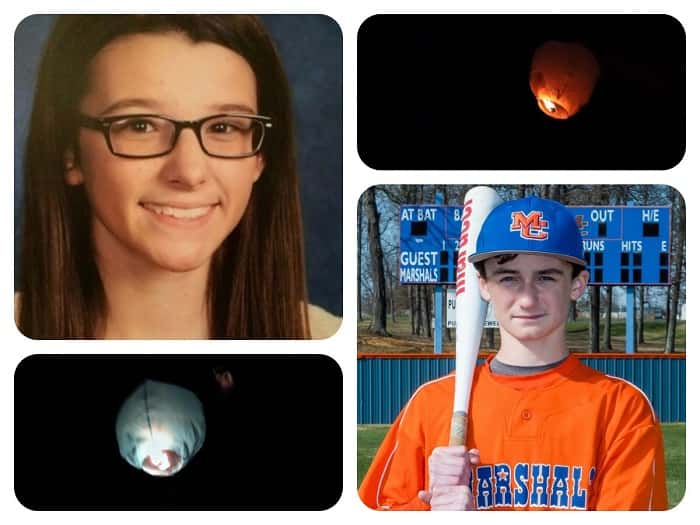 Marshall County FOCUS (Facilitators of Community Unity & Support) group held a Healing and Remembrance event along with area churches Wednesday night, Jan. 23 at 6:00 p.m., at Mike Miller Park on the day that marks one year since the tragic shooting at Marshall County High School.
The event began with a word of prayer from Pastor K. Alan Miller followed by Bro. Tim Bertrand of God's Graffiti Ministry who used his gift of art and love of Christ to create a painting while presenting a Message of hope and healing for the community.
Local musician Cody Myers, performed a song inspired by the aftermath of Jan. 23., a reminder that together we are strong. The event ended with the release of one orange and one blue Chinese Lantern.