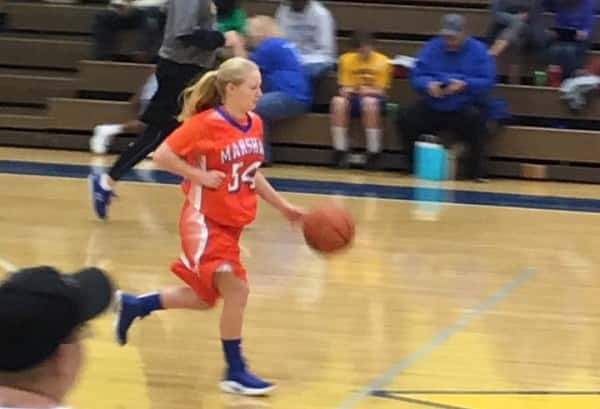 Marshall 2 traveled to Caldwell County to play in the 2019 Winterfest Tournament. In their first game of the day Marshall 2 played Hopkins County due to a weather cancellation from Progress Port, IL. Hopkins County's leading scorer, Webster Rice, did not make the trip and left Hopkins short-handed. Marshall 2 jumped out to an early lead after the first quarter, 10-2. At halftime the Marshals lead was 12-6.
In the second half, the Marshals substituted in and out and eventually wore out Hopkins to win 30-18. Marshall had several players in the books led by Hunter Morrison with 8, Jacob Dunn 7, George Navarre 4, Jimmy Lee Jackson 3, Aaron Morrison, Cheyenne Byrd, James Davio, Dave Chumbler all with 2  each.
In the second game Marshall 2 faced Christian County for the second time this season. Christian won the first contest 26-23 in a last second thriller Dec. 15, hitting a 3-pointer at the horn. Marshall 2 changed up defenses several times during the game to keep Christian County from hitting three point shots. The Marshals led at halftime 10-4.
Marshall 2 outscored Christian in the second half 17-8 to finish 27-12. Marshall 2 was led by Jacob Dunn 9, James Davio 4, George Navarre 4, Hunter Morrison, Cheyenne Byrd, Aaron Morrison, Jimmy Lee Jackson, Mason Tatumn all had 2 points each.