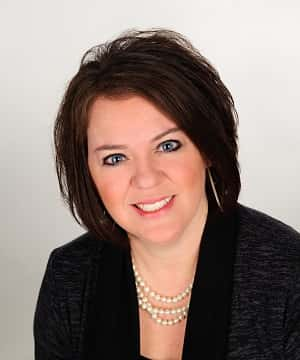 (BENTON, KY)-Community Financial Services Bank (CFSB) recently promoted Assistant Vice President and Draffenville Banking Center Team Leader Rhonda Owens to Vice President. This promotion was unanimously approved by CEO/Chair Betsy Flynn and the Community Financial Services Board of Directors. This move continues to ensure customer service and secure the future of CFSB. Marshall County Market President Jason Jones remarked, "Rhonda works hard communicating, portraying, and instilling the culture and values of CFSB with fellow team members, clients, and the community."
Owens graduated from Marshall County High School, a member of the class of 1987. She began her career at CFSB in January 2001 working as a teller at CFSB's Main Street Banking Center in Benton. Rhonda's financial education includes a diploma from the Barret School of Banking in Memphis. Her duties as the Draffenville Banking Center Team Leader includes lending, team management and market development.
Owens resides in Calvert City with her husband Cary. They have two children, Hannah and Hunter. They are members of the Sharpe Missionary Baptist Church, where she volunteers with the youth of the church. She also loves to sing during services. The Owens' are active missionaries at the Fort Belknap Indian Reservation in north central Montana. Rhonda serves as the board chair for the H.O.P.E Clinic in Benton.