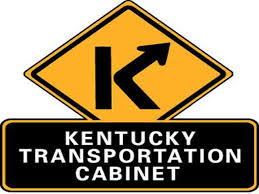 The Dorena-Hickman Ferry has temporarily halted service due to floodwaters on the Mississippi River.  The ferry temporarily shut down at the end of normal service today with the expectation that floodwaters will keep the ferry closed for at least 8 days, and possibly longer.
According to Ferry Captain Jeremy Newsom, the ferry normally halts operation when the Cairo Gauge goes above about 40 ft.   The ferry managed to keep operating until the Cairo reading reach 46.02 ft., at 6:00 p.m., CST, this evening.  However, rising floodwaters mean the ferry will be unable to start service on Thursday morning.  The river forecast at Cairo indicates a crest at 49 ft. on Monday, January 7th, with a slow fall to 46.2 ft. around Noon on January 11th.
That means the Dorena-Hickman Ferry will be out of service until at least January 11th, possibly longer if there is additional substantial rainfall upstream before that date.
The Dorena-Hickman Ferry will attempt to provide timely notice when service resumes.

The Dorena-Hickman Ferry connects KY 1354 at Hickman, Kentucky, with Missouri Route A and Route 77 near Dorena, Missouri.
In addition to providing a critical transportation link between Kentucky and Missouri for daily commuters and farmers, the ferry serves as a tourist attraction for the region and provides a convenient route between Southeast Missouri and the popular fishing and recreation areas around nearby Reelfoot Lake in Northwest Tennessee.
The Dorena-Hickman Ferry Operates from the Hickman Landing with regular river crossings during daylight hours.  Passage for passenger vehicles is $14 with additional tolls for trucks, motor homes, and vehicles pulling trailers. There are discounts for vehicles making return crossings.
Missouri and Kentucky have the geographic distinction of being the only border states that are not directly connected by a road. The only direct route between the two states is the Dorena-Hickman Ferry.
The Dorena-Hickman Ferry operates at Mississippi River navigation mile point 922.0.
For more info on the Dorena-Hickman Ferry and a schedule of operating hours go to http://www.dorena-hickmanferryboat.com or www.facebook.com/DH Ferry.
  Motorists can also check on the ferry's operating status by calling (731) 693-0210.