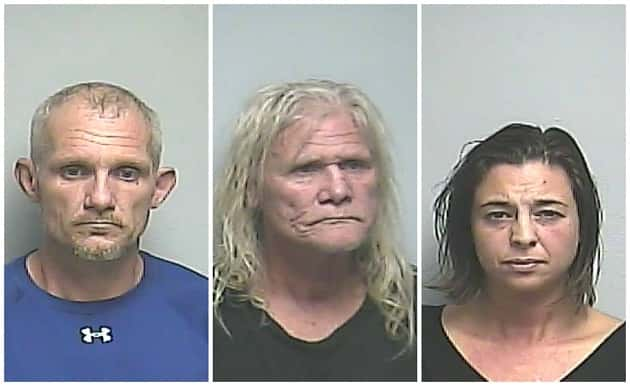 On December 19, 2018 detectives observed a Suzuki SUV failed to stop for a school bus that was actively unloading students on Bridge Street near the Wall Street intersection. Forty year old Toby May of Gilbertsville was identified being the driver. The investigation showed that Toby May had a suspended driver's license and was also DUI.
As detectives were stopping the vehicle, the rear passenger, 37 year old Karly Scott of Paducah, was observed moving around erratically. Detectives further observed Scott attempting to conceal items inside her pants. It was ultimately determined that Scott had concealed a quantity of methamphetamine on her person.
Sixty-three year old Billy May of Gilbertsville was also a passenger and he was found to be manifestly under the influence of alcohol.
All occupants were arrested and charged as follows:
Toby May:
1) Pass/Loading/Unloading/School/Church Bus 1st. Offense
2) DUI 1st Offense
3) Operating on Suspended/Revoked License
Billy May:
1) Alcohol Intoxication in a Public Place 1st Off.
Karly Scott:
1) Poss. Cont. Sub. 1st Degree, 1st Offense (Methamphetamine)
2) Drug Paraphernalia – Buy/Possess
3) Tampering with Physical Evidence.