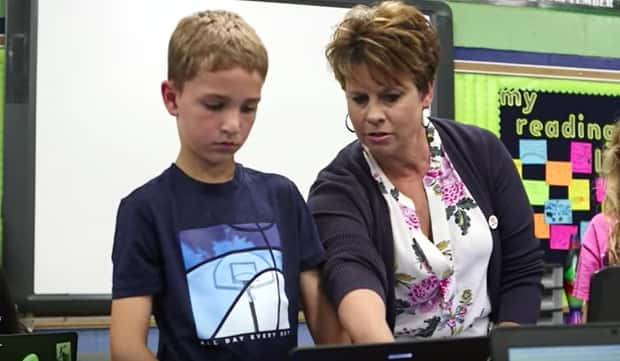 Marshall County School District is featured in a short documentary hosted by Rob Lowe. The school released the following announcing the documentary which can be viewed on YouTube (link below).
Marshall County is a forward-thinking school district focused on transforming the student experience using new teaching models and innovative technology. We were recently fortunate enough to be featured in a short documentary hosted by Rob Lowe, airing nationally during prime time over the course of the next year. We would love to offer you an opportunity to learn more about our mission to prepare students for their future.
At Marshall County, we're proud to use advanced education technologies to offer students more voice and choice in their learning.
While academic mastery remains important, we believe a standardized test score does not determine student success beyond graduation. Students must have the essential skills necessary for the 21st century, which include creativity, collaboration, critical thinking, and communication. Advanced education technologies give our teachers and students the tools to track, target, and personalize learning, while supporting opportunities to develop 21st century skills.
In the spirit of helping communities learn from each other, we desire to share our experiences with the broader community in Kentucky and the rest of the country.