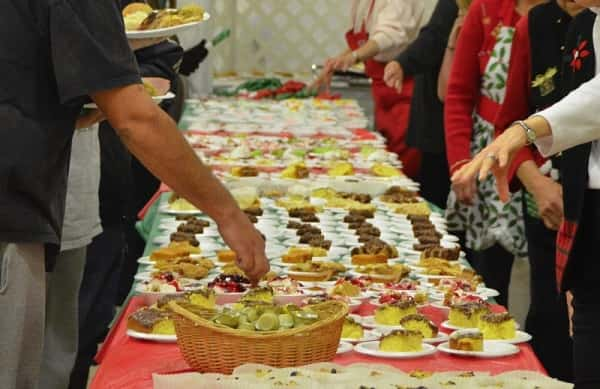 Christmas Day is a time for celebrating, and the First Baptist Church of Benton wants to make sure everyone has the opportunity to enjoy celebrating the birth of Jesus with a delicious meal and a fun time of gathering together.
You and your family are invited to a FREE Christmas dinner of turkey, ham, mashed potatoes with gravy, sweet potatoes, green beans, dressing, and scrumptious homemade desserts. It is hosted on Christmas Day, Tuesday, Dec. 25, from 11:00 am to 1:30 pm in the activities building next to the church at 10th and Main.
There is no cost for the meal and no reservations arerequired. Also, if you live within five miles of the church and are homebound, unable to attend, a meal can be graciously delivered to your home. Deliveries must be arranged by Dec. 20 as the
office will be closed after that date. 270-527-7575.
This is the 11th year that this meal has been provided on Christmas Day and many guests return every year to experience the joy of celebrating together, and sharing in a wonderful. Christmas meal. Come and enjoy a welcoming atmosphere with music,
joy, and possibly a stopover by Santa!