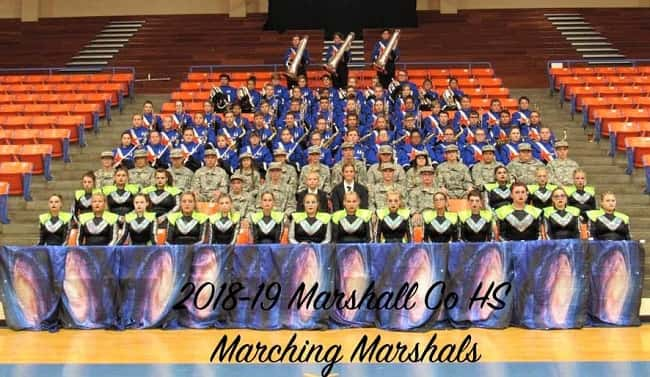 This week's Lyles Eye Center Team of the Week is the Marshall County High School Marching Marshals who just finished up a successful competition season as well as halftime performances at home football games.
The Marching Marshals finished second in Class 5A and fourth overall at Madisonville North Hopkins and fifth place overall at the Clarksville Northeast High School contest. They took first place in Class 5A and overall Grand Champion at Graves County High School's Screaming Eagle Marching Classic and finished up the competition season as Reserve Grand Champions and second in Class 3A at the West Tennessee Marching Championships at UT Martin.
They will be marching in the Calvert City Christmas Parade on December 1st and in the Benton Parade December 8th.
The Marching Marshals are under the direction of Ronnie Payton and assistants Ryan Weldon and Aspen Carrigan.
Team of the Week is brought to you by Lyles Eye Center located at 140 Commerce Blvd. in Benton. Comprehensive eye exams and much more. Call 270-252-EYES to schedule your appointment.