Operation Christmas Child, the world's largest Christmas project, brings joy and hope to needy children around the world through gift filled shoe boxes and the Good News of God's love. Since 1993, more than 100 million shoe box gifts have been delivered to children in more than 130 countries.
To participate in this project, people are asked to pack shoe boxes with small toys, hygiene items and school supplies for a child ages 2-4, 5-9, or 10-14 and share the love of Jesus Christ.
First Missionary Baptist Church in Benton, set a large goal for themselves this year to pack a total of 500 shoe boxes for the cause.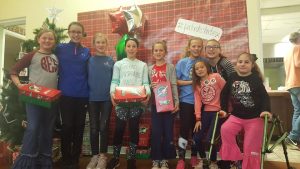 Laura Reynolds, coordinator of the church's projects said "This is our second year to host a packing party and it doubled in size this year. It is humbling to see how God works through others. He brought all the items together over the course of the last year. When each one in the body of Christ gives his or her simple gift, a great impact can be made for his Kingdom."
Members of FMBC work on the project throughout the year bringing in items and then host the packing party before the official Operation Christmas Child collection week. National Collection Week is November 12-19, 2018.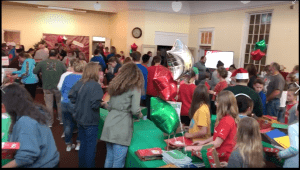 Reynolds explained, " My heart for this ministry began when I had the privilege to go help at the collection center for Samaritans Purse in Atlanta, GA. There I heard the testimony from a  shoe box recipient. It brought tears to my eyes to hear how a bar of soap gave him hope that someone cared for him and ultimately began his journey to know Jesus. It's more than a box of gifts. It's a message of love, hope, and joy that only Jesus can bring."
Reynolds' passion for this ministry is shared by many others in the congregation who have all been a large part of this year's event success. The goal of 500 shoe boxes was set… and the goal was met.