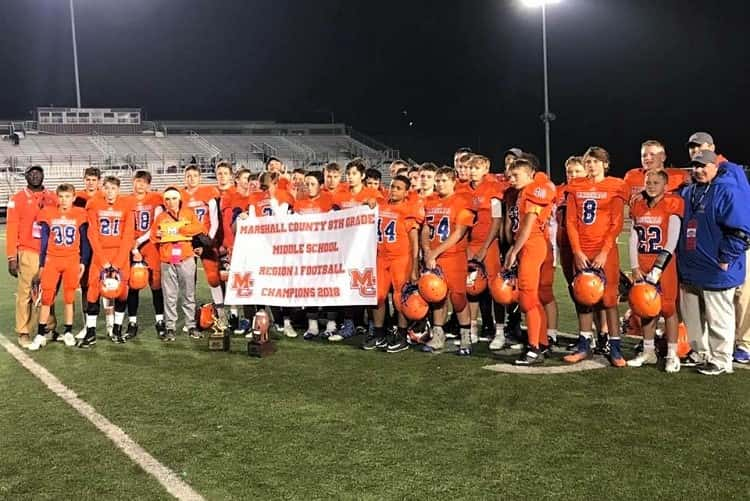 Marshall County's 8th grade football team played Saturday in the Kentucky Middle School Football Association State Championships taking on Johnson County in the semi-finals held at Tates Creek High School. Johnson County defeated the Marshals 38-14, ending their successful run through the 2018 season and the playoffs. Johnson County went on to defeat Northern Pulaski 22-20 on Sunday for the 8th Grade Division I state championship.
Marshall County beat South Warren 14-8 on Oct. 6 to advance to round two of the playoffs, then the following week defeated Logan County 39-16 to advance to the regional finals. They beat Bowling Green 6-0 to claim the Region 1 title and advance to last weekend's state semi-finals.
Boyle County defeated Lexington Catholic 47-7 for the 8th grade Division 2 title and Somerset Meece defeated Hancock County 22-14 to win the Division 3 state title. McCracken County's 7th grade team advanced to the state championship game on Sunday, losing to Caudill 30-6.
The 8th grade team finished 10-2 under Head Coach Chase Buchanan.