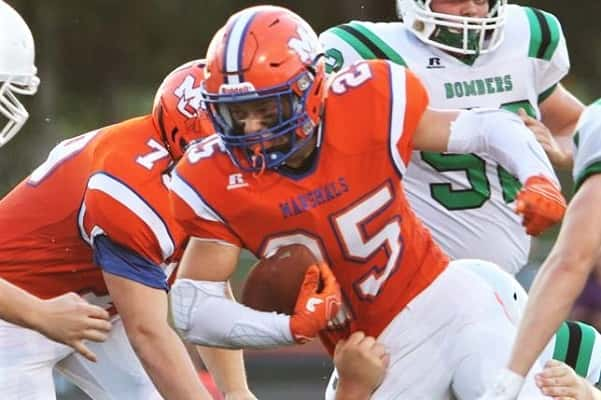 They were playing to end their season on a high note Friday, Spencer County in the fourth district of Class 4A and Marshall County in the first district of Class 5A, both teams not advancing to post-season play. Marshall County was without Austin Riley and Ty Buchmeier, their offensive leaders in rushing and pass receptions, due to ejections in last week's game at Apollo.
Receiving the opening kick, the Marshals began from their 35 yard line but the drive ended 30 yards later at the Spencer County 35 yard line, turning the ball over on downs. On their second play from scrimmage, Spencer County scored on a 63 yard run by Brandon Jewell, the extra point kick good for a 7-0 lead with 5:55 to go in the first quarter.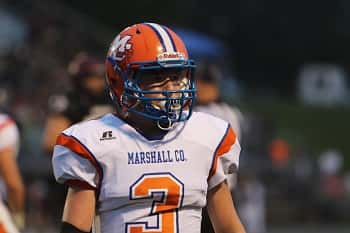 Spencer County got the ball back on a punt, but the drive stalled out on a tackle for loss by Dawson Smothers which brought up fourth down for the Bears followed by another Smothers tackle that held running back Seth Thompson from the first down, giving the Marshals the ball on downs at their own 20 yard line.
Facing fourth down, the Marshals punted to the Bears and they began their drive from their own eight yard line, scoring on a 41 yard run by Thompson that capped off a 92 yard drive with four minutes left in the half.
Spencer County went up 21-0 following a fumble recovery by Thompson who scooped the ball up and took it into the endzone, scoring his second touchdown of the game.
Looking to get on the board in the final three minutes of the half, the Marshals, not able to convert a fourth down, gave the ball back to Spencer County on downs and trailed 21-0 at halftime.
Kicking off to Spencer County to start the second half, the Bears began their drive at their own 40 yard line and immediately scored on a 60 yard run by Jamarion Smith to lead 28-0.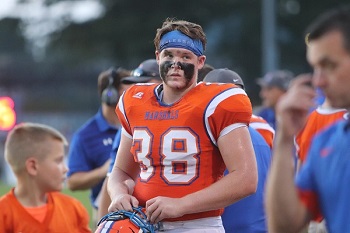 A 26 yard field goal attempt failed for the Marshals on their next possession with Spencer County taking over at the 20, going on to score their fifth touchdown on a five yard run by Trevor Hutt to go up 35-0 early in the fourth quarter.
Avoiding the shutout, Marshall County scored on a 21 yard run by Dylan Rayburn with two and a half minutes remaining to put six points on the board.
"Penalties and big plays…we just didn't get it done", Coach Evan Merrick said in post-game comments. "I appreciate their effort this past year starting in January…these guys have had a tough few months."
Merrick added that the season really never stops and they will evaluate things next week, basically starting a new season.
Spencer County had 372 yards of offense and the Marshals 249 with neither team picking up any yardage in the air. The Bears leading rusher, Brandon Jewell, led with 149 yards on five carries. For the Marshals, Luke Wyatt led with 84 yards on 21 carries, Dylan Rayburn had 69 yards on nine carries and Tyler Stokes 47 yards on nine carries.
Marshall County finishes out the season 3-7, Spencer County 4-6.