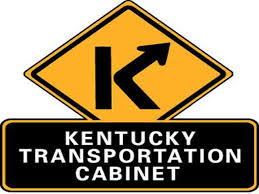 Traffic ADVISORY
A contractor for the Kentucky Transportation Cabinet plans milling & paving along US 62 and KY 1042 in MARSHALL County starting TODAY.
Motorists should be prepared to encounter a work zone for milling & paving at the following locations:
-US 62/Kentucky Dam Road from the Marshall-McCracken County Line at milepoint 0.0 extending eastward to just west of the KY 1523 intersection at milepoint 7.42.
-KY 1042/Sharpe School Road from the intersection with US 68 at milepoint 0.0 extending northward to the US 62 intersection at milepoint 2.36.
The contractor started milling along US 62/Kentucky Dam Road east of Possum Trot, today, with other sections of the project to follow.
Appropriate caution is required where equipment, flaggers, and other personnel are along the roadway in close proximity to traffic flow.
Jim Smith Contracting of Grand Rivers is the prime contractor on this $l.3 million highway improvement project.  The work is expected to take about 3 weeks to complete, weather permitting.
The contractor will be working on either side of the work zone at US 62 mile point 2.475 for bridge deck work on the Cypress Creek Bridge at Possum Trot.  This work zone for brigde deck work includes one lane traffic with alternating flow controlled by an automated signal.
The contractor will work to accommodate a caravan for the Vietnam Memorial Wall replica- The Wall that Heals that will travel along US 62 between 1:00 p.m. and 2:00 p.m., CDT, on Tuesday, October 23rd.
Timely traffic advisories for the 12 counties of KYTC Highway District 1 are available by going to www.facebook.com/kytcdistrict1. You do not have to be a Facebook member to access this page.
Navigate Traffic at GoKY.KY.Gov or at WAZE.com or via the WAZE App.