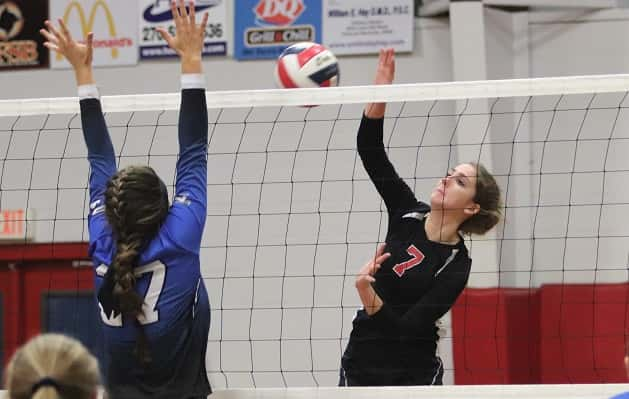 After the 5-time defending First Region Champion McCracken County Lady Mustangs defeated Ballard Memorial in three sets (25-5, 25-14, 25-6), Christian Fellowship took the floor in the second semi-final against Graves County.
The Lady Eagles won the first set 25-17, tied by Graves County with a 27-25 win in the second set. Set three went back to the Lady Eagles 25-15 then tied two games a piece by Graves County in a fourth set 25-21 win. Graves County won the fifth and deciding set 15-6 to advance to Thursday's championship against McCracken County.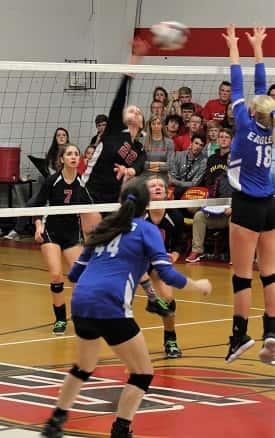 Graves County (30-8) and McCracken County (31-8) met during the regular season on September 11th and the result was a 3-0 win for the Lady Mustangs.
CFS finishes out the 2018 season with a record of 19-11. Abigail Cima led with 21 kills against Graves County, Maggie Wagner had 13, Emma Fletcher nine and Lexi Hovekamp three. Fletcher and Emma Alexander had two aces each and one each came from Cameron Slayden and Brecksyn Etheridge. Alexander had 32 assists, Etheridge three, Cima two and Wagner one. Cima had five blocks, Hovekamp four and Wagner two.