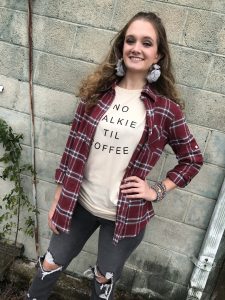 Plaid is in for fall 2018 and it's better than ever!
The plaid print first made it's debut in the 19th century and has come and gone in popularity over the years. It was a big hit in the "90's (think Clueless… we all remember those plaid skirts and jackets) and also carried over from the preppy crowd into the grunge look that became all the rage in that decade as well.
As so many fashion trends do, plaid exploded back on the runway in Milan, London and New York Spring 2018 fashion weeks and will be crossing over making it's way onto your list of must-have pieces for the fall.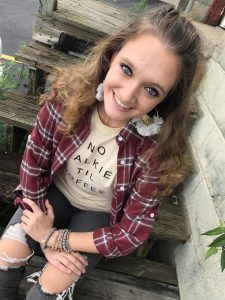 There are countless ways to work some plaid into your wardrobe, but this has to be one of my favorites. A plaid button up top layered over an equally trendy graphic tee paired with a destroyed jean makes for the perfect fall ensemble.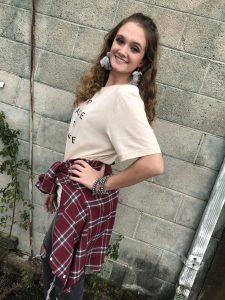 As we all know, accessorizing is half the fun and can provide the finishing touches to an already perfect outfit. For this look we chose to dress up the accessories, stacking multiple bracelets and opting for a more flashy style earring to really make a statement.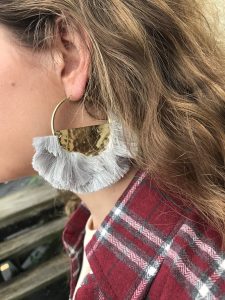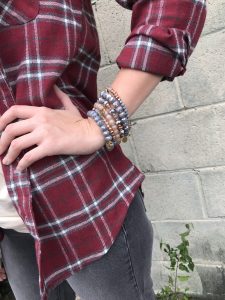 You never know what the weather will be like this time of year so layering is definitely the way to go. With an endless variety of graphic tees to choose from, this is one outfit you can completely make your own.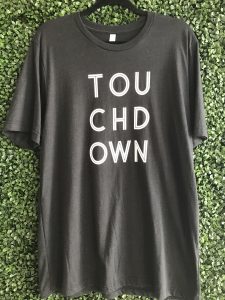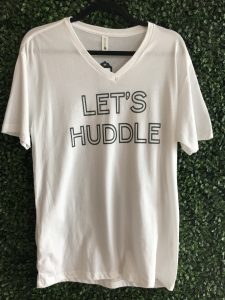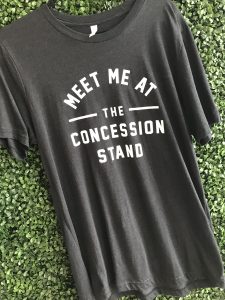 All of the pieces featured in the images can be found at Rossi Oliver located at 114 E. 12th St on the court square in Benton.