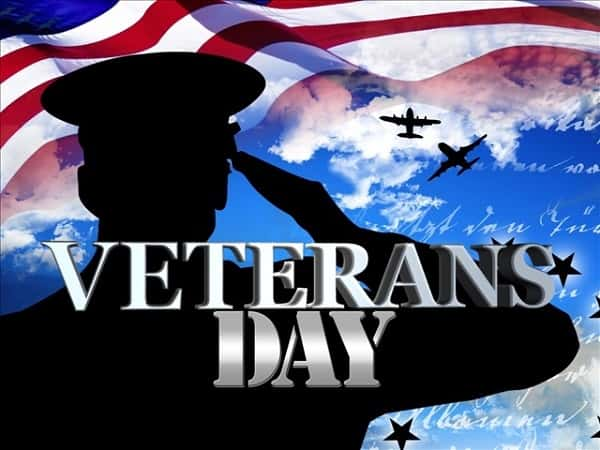 The parade schedule remains the same, only the day of the week it will be on has changed.
The Marshall County Veterans Day Parade originally scheduled for Sunday morning, November 11, 2018 has been changed to Saturday morning, November 10, 2018. The parade will still marshal at Central Elementary School at 8:30 a.m. with the lead elements starting down Vine Street at 9. The parade route remains the same of Vine Street to US Highway 68, then west on US Highway 68 to the entrance of Mike Miller Park where the parade will enter the Park and end at the Jerry English Veterans Memorial Plaza. A Veterans Day Ceremony will be held at the Veterans Memorial Plaza at 11 a.m.
The change of the date is to both encourage more participation in both parade units and spectators along the parade route. While the original parade and ceremony were scheduled on November 11th in the traditional tribute to our veterans as observed since the first Armistice Day in 1919, the Marshall County Veterans Support Group decided a larger base of support would be both available and willing to participate on a Saturday morning. Our tribute the Marshall County veterans of the past and those currently serving would better be served on the new date. The Veterans Day Parade and Veterans Day Ceremony will still be the solemn and respectful tribute to our veterans.
The Marshall County Veterans Support Group wants to remind parade participants that the parade application form is still due by October 19th. A copy of the parade application can be requested and returned at desiree.hermosillo@marshallcountyky.gov.