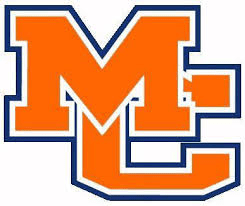 The Kentucky Department of Education continues to be in a transition period as far as accountability is concerned. The new accountability system is expected to take effect beginning with the 2018-19 school year. Until then, schools and districts will have no overall scores; rather, results will be reported on the following indicators: proficiency, separate academic, and growth for elementary and middle schools, and on proficiency, transition readiness, and graduation rate for high schools.
Due to the changes in accountability scoring, 2017-18 scores on these indicators cannot be compared to previous year's scores.  Data for all Marshall County Schools along with a more detailed explanation of each of these indicators are below.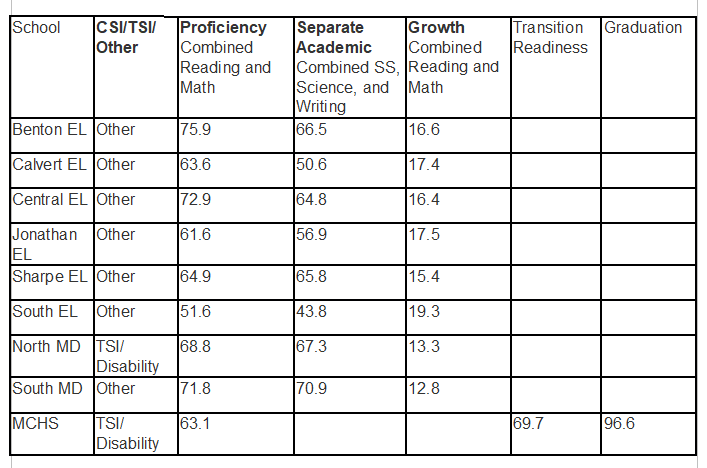 CSI, Comprehensive Support and Improvement, is assigned to schools that performed in the bottom 5% in each of the indicators that apply.  Approximately 50 schools across Kentucky were identified as CSI schools. TSI, Targeted Support and Improvement, is assigned to a school if the performance of a sub group did not meet the set benchmark.   Approximately 427 schools across the state have a subgroup identified as TSI. North Marshall and MCHS have been identified for TSI based on their disability subgroup. Reading and Math scores are used to determine Proficiency and Growth indicators while the Separate Academic indicator is based on student performance in Science, Social Studies, and Writing.   Transition Readiness is an indicator that students are academically and/or career ready. KDE allows students a variety of options in both tracks to demonstrate transition readiness. Lastly, the graduation indicator is the percentage of students completing the requirements for a Kentucky high school diploma compared to that class of students beginning at grade 9.  
After analyzing these results along with multiple assessment measures, math remains a focus across the district.  District and school administrators along with several K-12 math teachers across the district will be participating in an online math course offered by Stanford University that focuses on strategies to teach math to a deeper level of learning.  We also have three of our elementary schools involved in the Math Achievement Grant which requires a great deal of math training for those teachers involved. Currently, students take Star benchmark assessments and we are piloting a new assessment system, Aimsweb+, at three of our elementary schools.  The data from these assessments along with classroom performance data will be used to better diagnosis the strengths and areas of growth of our students in both reading and math.
Marshall County Schools will continue to focus on the Future Ready Skills and Dispositions described in our Marshall County Graduate Profile.  We continue to partner with the University of Kentucky Next Generation Academy and the Kentucky Department of Education Innovation Leadership Network as well as the Leadership Design Academy.  These organizations are working tirelessly to advance new models of learning that can best prepare all students for success in the 21st century by implementing deeper learning initiatives that include personalized learning, project-based learning, inquiry-based, blended learning, and competency-based learning. Each student must be able to think critically and problem solve, work productively with others, innovate, effectively communicate ideas to a variety of audiences, practice all the components of citizenship, and be of good character, along with mastering academic content. Many of these skills and dispositions are hard to measure, but must still be taught.
For more information regarding 2017-18 state test results, please visit your school's report card at http://applications.education.ky.gov/src/.