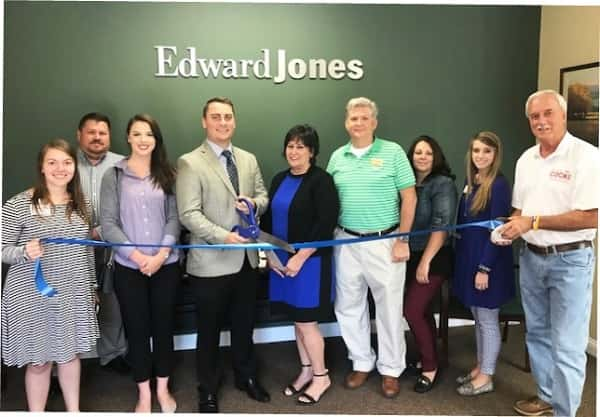 The Kentucky Lake Chamber of Commerce in Marshall County was proud to conduct a Ribbon Cutting for the new Edward Jones financial advisor in town, Mr. Nate Boss.
Nate played baseball at Webster University in St. Louis, before transferring to Southern Illinois University to finish his degree and has been with the Edward Jones Investment firm ever since. He is married to Alecia and has two daughters Mya 6 yrs, and Lucy 4 mos. When he is not working, Nate likes to spend time at church, hunting, fishing, and playing golf.
At Edward Jones, they specialize in retirement, education, estate and distribution planning for families and businesses. They do this by having tailored portfolio construction for each individual client.
You can find Nate at the Edward Jones office located at 1304 Main Street in Benton which is open 8:00 to 4:30 Monday through Friday or give him a call at 270-527-5742.