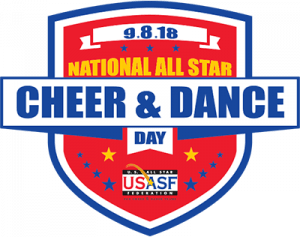 The Mat of Benton, KY is excited to announce a local celebration of National Cheer and Dance Day on Saturday, September 8, 2018 from 1:00-4:00 PM. This national event is sponsored by the United States All-Star Federation.
This event is open to the public and will feature vendors including Burgers on Wheels, Do & Co.,  Lauren Wiseman with Wildflowers Clothing and Muzzy Monkey Designs. A dance will be taught to all participants at 2:00 PM that will be taught to all gyms across the country. There is no cost to attend this event and all ages are welcome.
The Mat was opened by Mallory Carnes in 2015 and is home of the MatPack All-Stars. There are currently approximately 200 athletes enrolled in classes ranging in age from 1-18 years.
The Mat is located at 176 Beechwood Lane, Benton KY 42025.
For more information visit their Facebook page or their website www.meetmeatthemat.com