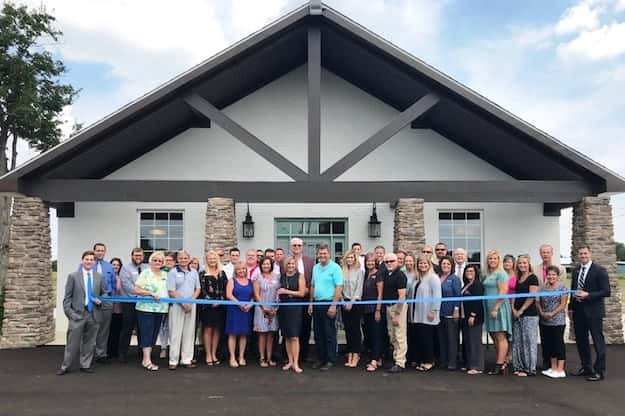 The Kentucky Lake Chamber of Commerce in Marshall County was proud to conduct a Ribbon Cutting for the Grand Opening of a new chamber member and new real estate office that has opened up in Marshall County.
After a beautiful addition and renovation to the house that sat beside the old Heath Mill on Highway 641 between Benton and Draffenville, the new Feels Like Home Realty is open for business and their new office really does make you feel like you are in someone's home.
Owner/Broker Sherra Riley has a stunning place and a great group of realtors to help you with your entire home or land buying or selling needs. Sherra has 9 years of experience as a realtor and has brought real estate agents Melanie Thompson, Bob Gold and coming soon Brittanie Thompson on board as additional realtors to help you with all your real estate needs.
The new Feels Like Home Realty office is located at 1552 U.S. Highway 641N and is open Monday through Friday 9:00 am to 5:00 pm. Call them today at 270-252-7045 and let them "do what they love because they love what they do."