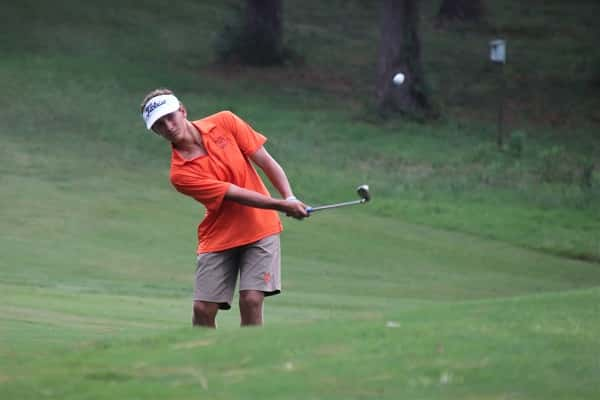 The Marshals played host to Mayfield Monday at Benton Country Club.  The Marshals won the contest with a team score of 160 to Mayfield's 166. Tyler Powell was the individual medalist shooting 35 (1 under par). Mayfield was led by Andrew Watson and Garrett Seay, both shooting rounds of 40.
Complete Marshal scoring:
Tyler Powell   35
Nathan Clark   40
Drake Butler   41
Preston Futrell   44
Nick Dowdy   46
Trey Wall   47
Hunter Anderson   47
Hayden Powell   48
Teddy Wynn   49
Ben Staples   60
Next up, the Marshals will travel to Lexington to play in the Lexington Dunbar Classic at Kearney Hill golf course on Saturday.