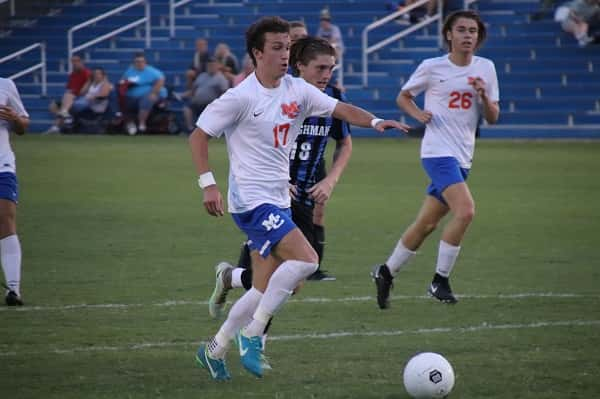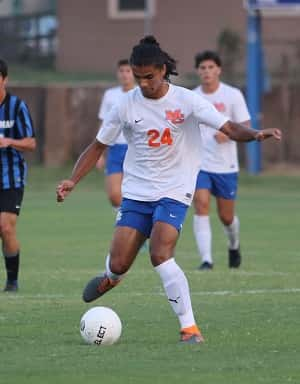 It was a double-header sweep for the Marshals and Lady Marshals over St. Mary Tuesday. The boy's were up first taking an 11-1 win over the Vikings, who are led this season by first-year head coach and former Marshall County player Blaine Skeen. The girls followed that up in their season-opener with a 9-0 win over the Lady Vikings.
Austin Stockdale began Tuesday's game against St. Mary the very same way his game Monday against Paducah Tilghman started, with a goal just seconds into the contest. Isaac Steele scored his first goal of the season on an assist by Chase Riley to put the Marshals up 2-0 and they would go on to score five more first half goals to lead 7-0. Those goals were scored by Daniel Gardner on a penalty kick, Bryson Penn, Ben Sampson, Gardner with his second of the half and Seth Janis.
Stockdale opened the second half just like first, with his second goal of the game just 30 seconds in and followed that up with his third of the game for the hat-trick to give the Marshals a 9-0 lead. St. Mary avoided the shut-out with a goal by Isaac LaBarge with 27 minutes left.
The final two goals for the Marshals came from Bryson Penn in the final five minutes for his second straight hat-trick in the Marshals first two games.
---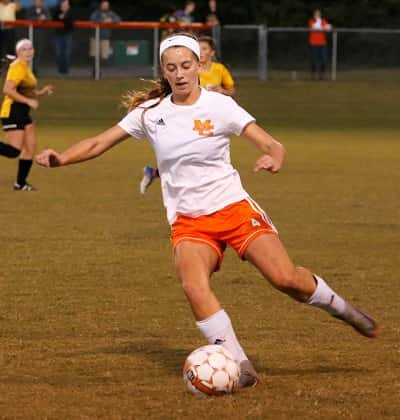 The Lady Marshals also took control early in their 9-0 win over St. Mary with 28 shots in the game, allowing no shots from the Lady Vikings. Junior Carmen Gunn scored the first goal of the season on an assist by Kat Howard. Four more first half goals came from senior Kylee Crass (assist by Gunn), Gunn with her second of the game (assist by Howard), junior Chasse Clark (assist by Gunn) and Gunn made it 5-0 on an assist by Crass.
Four second half goals came from junior Tori Ford, Gunn scored her fourth goal of the game on an assist by sophomore Whitley Watwood then followed that with her fifth goal on an assist by freshman Emma Green and the final goal for the Lady Marshals was recorded as an own goal in the 9-0 win.
Thursday, both teams will take on Mayfield in the first home game of the season with the boys taking the field in the first game.