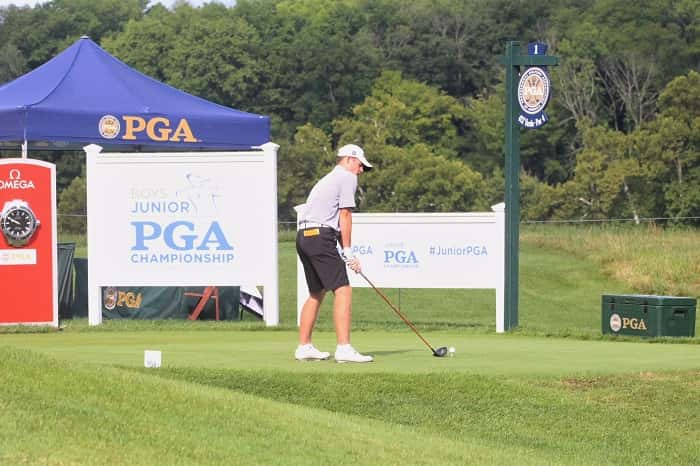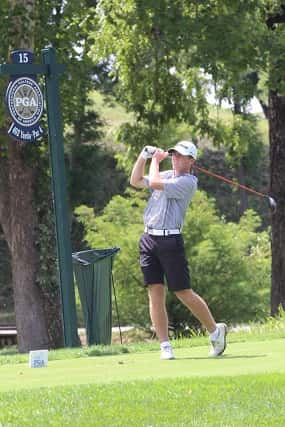 Marshall County's Jay Nimmo got the call Monday, July 30th that he had a spot in the field of 144 in the Junior PGA Championship at Valhalla Golf Club in Louisville…a tournament that was to begin the very next day.
The famed Valhalla, designed by Jack Nicholas, would be the site for the 72-hole Junior PGA Championship and just hours after that call, Nimmo was on the first tee at 8:20 am, eastern time.
Nimmo finished round one with a 1-under round of 71 on Tuesday which put him tied at 21st and went off of #10 in round two Wednesday with a 1:10 tee time. He didn't have the day he needed to make the 36-hole cut,  with a 10-over 82 finishing the two days at 9-over par.
Defending champion, Akshay Bhatia, won the 2018 Jr. PGA Championship. The 16-year-old out of Wake Forest, North Carolina finished the four-day tournament with an 11-under 277. Tommy Stephenson, a 17-year-old out of Carlsbad, California took second with a 10-under 278. Canon Claycomb, 16 years old from Bowling Green, Kentucky and Alexander Yang, 15 years old from Carlsbad, California – tied for third with 8-under 280.