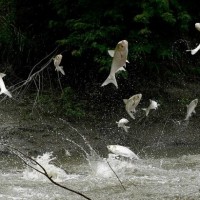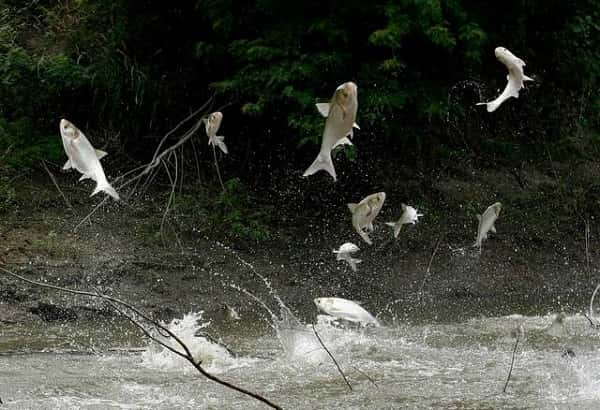 Kentucky & Barkley Lakes, Cumberland & TN Rivers
OFFICIAL CONGRESSIONAL FIELD BRIEFING
Conducted by Congressman James Comer
When:  JULY 27TH AT 2:00pm
Where:  Lyon Convention Center, 309 Lee S Jones Park Drive, Eddyville KY.  From Eddyville go south on 93 south ½ mile from Highway 62 and turn right into Lee S Jones Park.
What can you do?
1) Attend the hearing to show your support.
2) Let your voice be heard!  Write a letter of support to Congressman Comer showing your support to reduce Asian Carp and have it officially entered into the Congressional Hearing Record.  These Letters of Support are very important!
To have your letter of support entered into the official Hearing record direct it to Congressman Comer with your Full name and address – send it via email to waroncarp@gmail.com or mail to Wade White, Lyon County Judge Executive, P. O. Box 598, Eddyville, KY 42038.  Deadline to submit a letter of support is July 23, 2018.
What's happening:  It's time to take action to dramatically reduce Asian Carp in Kentucky and Tennessee and later in other states!  The Tennessee and Cumberland rivers and reservoirs are inundated with Asian Carp.  Fishing, boating and major tourism attractions in Kentucky and Barkley lakes are already being negatively impacted.
Congressman James Comer is supporting our effort to request money from Congress specifically for Kentucky and Tennessee. Our goal is to dramatically reduce carp in our waters by subsidizing the price per pound for Asian Carp and to provide ice and transportation to markets from the lake for commercial fisherman.  We plan to conduct more research to find better ways to remove carp as well as test and possibly purchase acoustic barrier systems to deter carp from moving further up river systems through our dams.  We succeed if we all do this together.
Find us on facebook:  https://www.facebook.com/waroncarp/