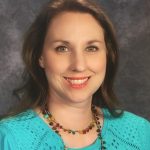 Hey Christians,
Fourth of July is almost here and we need to be looking for the perfect birthday present. As people who love this country so much that sometimes we're losing our witness over it (I've been reading Facebook and Twitter) let's go in together to get her something that will matter.
Here's the top ten gifts American Christians can get their country for her birthday taken straight from Romans 12:
10. Refuse to become so saturated in this chaotic culture that folks don't realize who we serve. Is it the USA or Jesus because as I keep reading social media, I keep getting confused?
9. Identify our gifts and use them to, not only strengthen and encourage the family of God, but connect with our neighbors. We have God given talents that will make our lives and the lives of those around us better. It's time to identify them, use them, and bless others with them. Quit holding back. You were made for this.
8. Hate what is evil and cling to what is good. I promise good is out there. We probably won't find it on CNN or Fox News though. Let's turn off our televisions, put down our phones, and surround ourselves with the missionaries in our congregation. Wait! Scratch that! How about we quit believing the false dichotomy that says missionaries are a separate group who go to far places to do good things? WE ARE THE MISSIONARIES IN OUR CONGREGATIONS! Believe it and turn the world upside down again.
7. We are not in the revenge business. Let it go and let God. Oh, by the way we're also not off the hook. God says love, forgive, and serve our enemies. That's how we'll make America great.
6. Respect the view of others whether we agree with them or not. There is a false teaching that says if we respect others it means we agree with their views. Fake news. Be people who are kind to those who look, love, and live
differently. People already know your views on the issues. Stop arguing. Wow them with how well you love.
5. Be people of hope, prayer, and joy regardless of what is happening in the world. Refuse to be terrified about the current state of our country and commit yourself to trusting God. Relax. We don't serve a God of fear, despair, and failure. We need to stop acting like we do.
4. Brush up on our hospitality skills. Invite others in. Make new friends. Reach out. Be people who build bridges and break down walls. Be love. Tell others how much God loves them and then show them with your words and actions. Read 1 Corinthians 13 for a comprehensive list of what love is and what it does.
3. Bless those who persecute us, those who may persecute us, and those we're terrified will persecute us someday. Remember what the writer of Romans said while in prison for not obeying his government, "As God's chosen people, holy and dearly loved, clothe yourselves with compassion, kindness, humility, gentleness, and patience." He could have added at the end, "Even if you're being mistreated" but he didn't have to. We get it.
2. Accept the fact that evil is alive and well but take comfort knowing that evil's days are numbered and whatever it plans against us, our job is to do good. To whom? Everyone. Where? Wherever you are. For how long? For however long you have. Do good.
1. Accept our calling as peacemakers and start acting like one even on Facebook with people who think differently. Stop trying to get the last word. We will never make the world a better place if we can't even get along with people on social media. Give up the need to argue and start practicing patience, kindness, and self control.
We have the chance to make our country better and stronger. It's her birthday! Why not give her something she can really use?