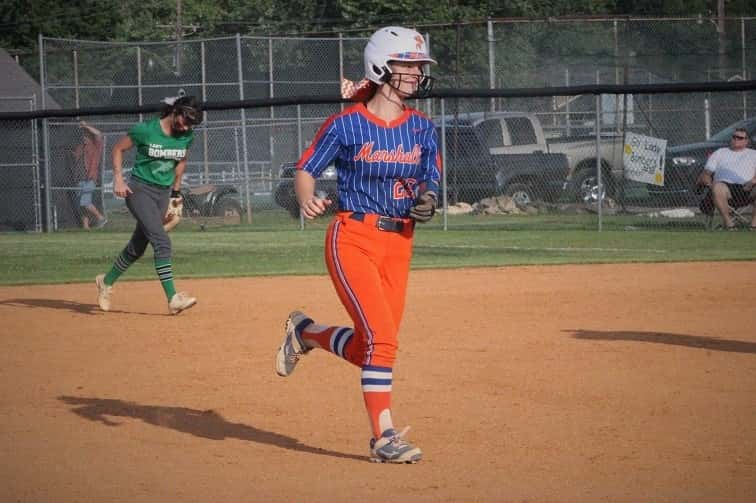 Gracey Murt will be representing Marshall County this weekend on the West Juniors team in the East-West All-Star game at Eastern Kentucky University in games at 11:00 am (EST) and 3:30 pm (EST) on Saturday and Sunday at 12:30 pm (EST).
A huge key to the Lady Marshals offense this season, Murt lead the team with five home runs and seven triples. She had 36 RBIs and 37 runs scored. Her batting average this season was .360 and a slugging percentage of .648 along with seven stolen bases.
The 2018 Kentucky Miss Softball is East Carter pitcher Montana Fouts who the Lady Marshals saw first-hand in their state tournament loss to East Carter. Fouts has committed to the University of Alabama.
The Class 3A Player of the Year is Scott County's Kennedy Sullivan and Scott County was selected Coaching Staff of the Year.