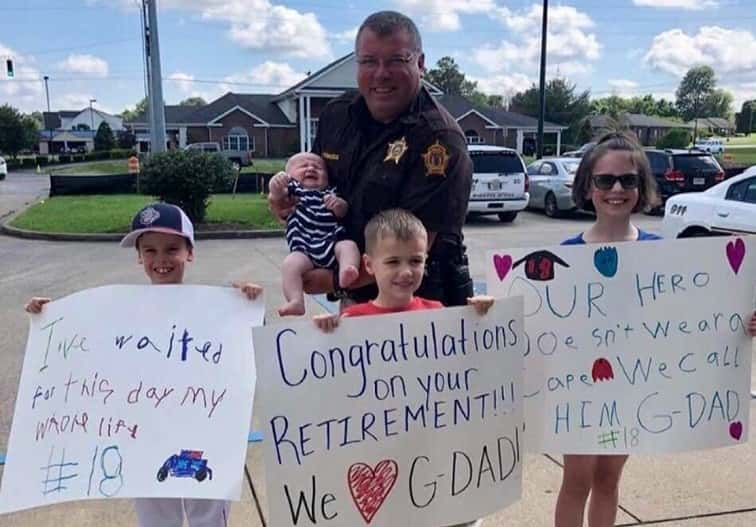 Brett Edwards retired June 1st from 30 years of service in the Marshall County Sheriff's Office. Edwards has dedicated his entire life to the community and was one of the first to arrive on scene during the shooting on January 23 at Marshall County High School.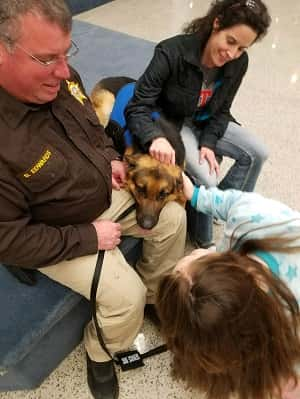 A total of 35 years in service to his community, he spent 15 years at the Paducah Police Department, 15 years with the Marshall County Sheriff's Office and five years with E.M.S.
On his last day, Honorable Jack Telley swore in Randol Anderson as a special deputy to ride with Edwards on his final day. Randol is special needs and is well-known in the community as the man who rides his bicycle in Fairdealing. A few years ago, Anderson was praised for returning money that he found on the roadside near Fast Eddie's.
Edwards family, friends and co-workers admire his dedication and service to the community for the past 35 years.
Edwards daughter Brittany Edwards Spalding said, "As little girls, we'd lay in our beds and listen for the sound of the Velcro on his gun belt so that we knew he was home safe. Today, he gave his final 10-7 and is officially retired. Words can't express how proud we are to be his daughters. After 30 years in law enforcement, I can't imagine anyone more deserving of this new adventure."
Click the link below for the video of Edwards' final sign off.