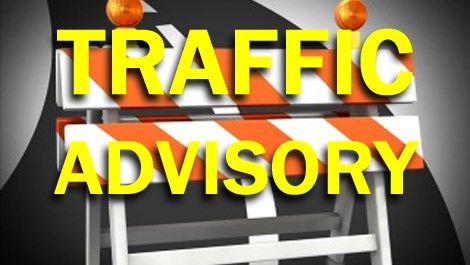 As they were preparing to open one of the ramps, the KYTC crew on site determined that some additional absorbent material would be required to clear diesel fuel from the WESTBOUND US 62 Ramp to KY 282/Gilbertsville Highway westbound lanes on the north leg of the interchange Semi vs. Pickup crash earlier this morning. The SEMI was hauling lumber and has a fuel leak which blocked all lanes of US 62 and US 641 at the time.
The westbound US 62 ramp to westbound KY 282/Gilbertsville Highway will remain closed overnight. The crew will return in the morning for some additional work on the ramp as weather allows.
Ideally, the ramp could be reopened around Noon, Friday, as weather permits.
Motorists may access KY 282 from US 62 by looping around other ramps in the interchange.
---
Traffic on the New US 68/KY 80 Lake Barkley Bridge at Canton will be halted for about 5 to 10 minutes to allow explosive demolition of one of the in-water piers on the old bridge. This traffic halt is expected to take place at approximately 10:30 a.m., CDT, on Friday.