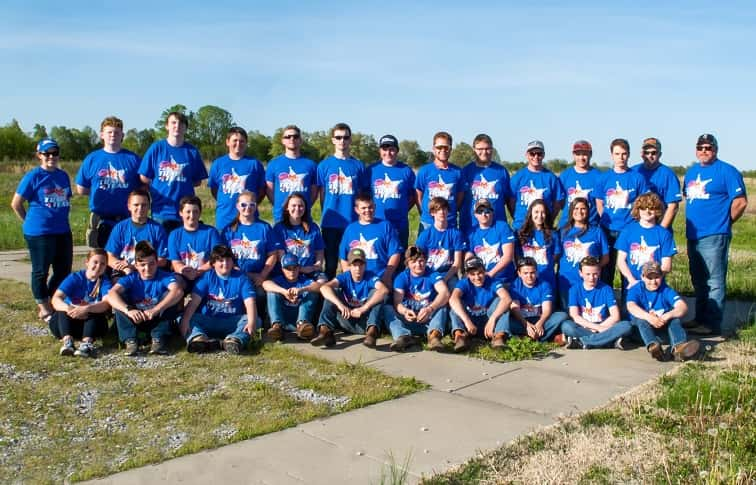 The 37-member strong Marshall County High School Trap Team just completed their five-week season of scoring 50 targets Monday. The team is currently ranked first in their conference and have four top 10 male individuals and four top 10 females in the conference. Marshall County competes in Conference 3 which also includes McCracken County and Scott County.
In the conference top 10 for Marshall County men: 2nd Travis Coursey, 4th Teddy Wynn, 5th Ty Moore and 8th Davis Smith. In the conference top 10 for Marshall County females: 1st Gabby Davis, 2nd Kinsey Story, 3rd Katie Lindsey and 9th Gracie Ray.
Saturday, five schools competed in the Marshall County Invitational at the Calvert City Gun Club. They had 42 participants from Marshall County, McCracken County, Todd County, Hart County and Hickman County.
First place team for 100 targets went to Hart County and Marshall County took second. First place team in 50 targets went to Marshall County.
Individuals winner in 100 targets: Tristen Miles of Hart County – Champion, Travis Coursey of Marshall County – High Male 100 targets.
Individual winner in 50 targets: Carter Beliles of Marshall County – Champion, Conner Brown of Marshall County – High Male in 50 targets.
According to kyclaytarget.com 290 student athletes representing 13 Kentucky high school teams are participating the 2018 Kentucky State High School Clay Target League's (KYSHSCTL) spring trap shooting season, which began April 1st.
Marshall County will send 30 team members to the state tournament who will compete against over 200 from across the state. The state tournament takes place the weekend of June 9th at the Central Kentucky Gun Club in Berea, KY