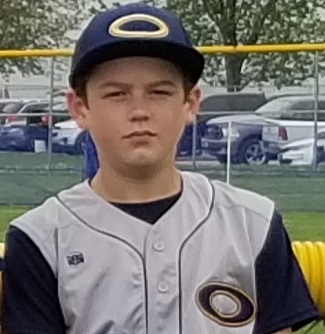 Chase Shelton, 12,  of Paducah was recently given an invite to participate in the 2018 Select30 Championships to be held at the USSSA Space Coast Complex in Viera Florida July 22-26. Chase was scouted during two of his games at the Select30 Super NIT held in Indianapolis, IN May 4-6. Chase is a 6th grader at North Marshall Middle School in Marshall County and currently plays on the 12U West KY Outlaws travel baseball team which is currently the #1 ranked Major team in Kentucky by USSSA.
Chase is a utility player which plays second base, third base, pitcher and catcher. His versatility, love of the game, great attitude, and power hitting helped him get the invite.
The Select30 program is the most comprehensive player identification program in the country. The S30 is managed by the Select30 Task Force which is comprised of former professional players, current and former college coaches, current and former scouts, and baseball industry experts. Throughout the season, during the course of the Select30 Super NIT Series hosted across the country, the Select30 Task Force will evaluate players on the 5 tools of baseball during 'live' game situations to identify the S30 Championships Prospects.
Chosen players will be issued a 'Golden Ticket' from a Select30 Task Force representative officially inviting them to participate in the S30 Championships. This Select30 Championships are invite only meaning only players issued Golden Tickets by the Select30 Task Force Representatives are eligible to participate in the S30 Championship.
At the S30 Championships, players will go through daily workouts administered by the Select30 Task Force and former Professional Players. These workouts will start at 9 am each morning and run until 9 pm at night.
This formal instruction will include position specific fundamental work centered around infield, outfield, pitching, and hitting with the center focus being on quality and understanding the 'why' behind everything the athlete is doing. In addition to the fundamental work each morning, participants will also play scouted instructional games each afternoon. At the conclusion of the workouts and games, former Professional Players along with the Select30 Task Force will choose two 15 player teams in each age division to play in the S30 Top Prospect Games on July 26.