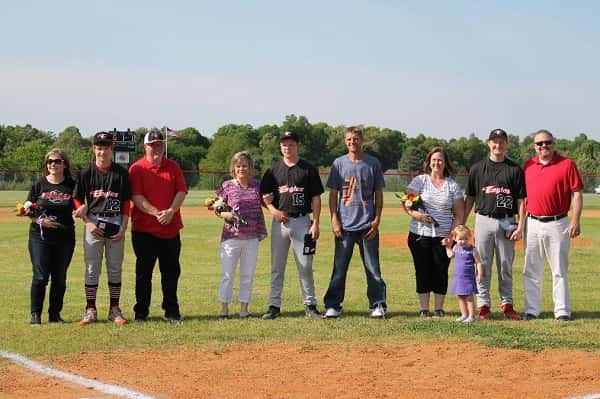 The Eagles of Christian Fellowship wrapped up their spring baseball season this week, finishing with a 3-12 record. Their wins came over CCA and two over Portland Christian. In their last four games, CFS fell to Dawson Springs 11-1, Mayfield 19-5, and two to Fulton County 20-0 and 16-2.
Against Dawson Springs on May 10th, CFS came up with three hits from Beau Wilson, Jaret Logsdon and Brady Fletcher with the RBI coming from Mikey Bivin. Zach Tracy on the mound, allowed nine hits, 11 runs and struck out one batter.
In their 19-5 loss to Mayfield on the 11th, CFS recorded six hits, two by Andrew Zabawa with a single and double, two singles by Tracy and one single each by Ethan Binkley and Wilson. Binkley and Bivin shared pitching duties and combined to strike out five.
The Eagles had one hit in Monday's 20-0 loss to Fulton County and that came off the bat of Wilson. Zabawa and Bivin on the mound combined for eight strike outs.
In Tuesday's final game of the season, the Eagles had four hits in the 16-2 loss to Fulton County. The hits came from Binkley, Zabawa, Tracy and Bryce Cary. Binkley pitched three innings, struck out three and walked five.