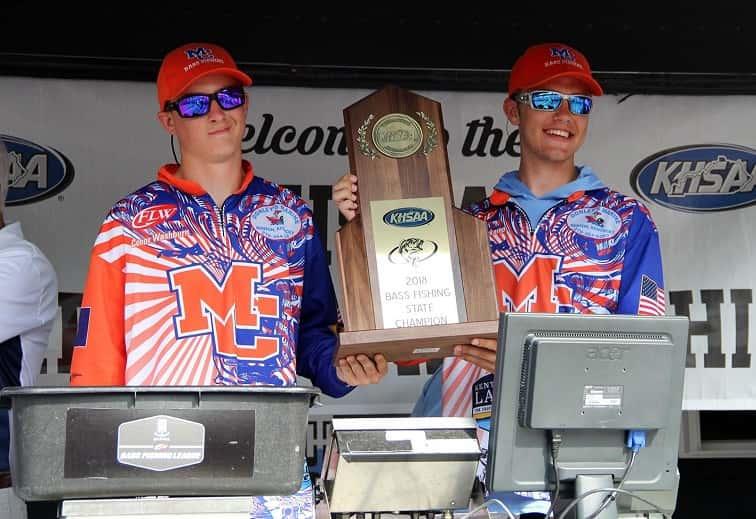 Marshall County's Tristan Barrett and Evan Bremmerkamp are the 2018 KHSAA State Bass Fishing Champions earning the title with a 2-day total weight of 27-11. Held at Kentucky Dam State Resort Park, the two found themselves in second place on Friday with a 5-fish total of 17-12 behind Blake Harold and Cameron Cochran of Madison Southern in first after day one with 21-7.
It took just three fish weighing in at 9-15 to go ahead of the Madison Southern Anglers to claim the state title. Harold and Cochran came in second with a 2-day total of 21-7, Calloway County's Dylan Bell and Jacob Hudgin were third with 20-1 and McCracken County's Tyler Lillerig and Hunter Valerius fourth with 20-1. Bell and Hudgin won the tie-breaker for third with a larger fish.
Two other teams on the lake in the state championship for the Marshals were Gage Lynch and Sam Mann who placed 35th with 8-5 and Davis Smith and Garrett Hicks in 61st with 2-8.
CLICK HERE for full results.