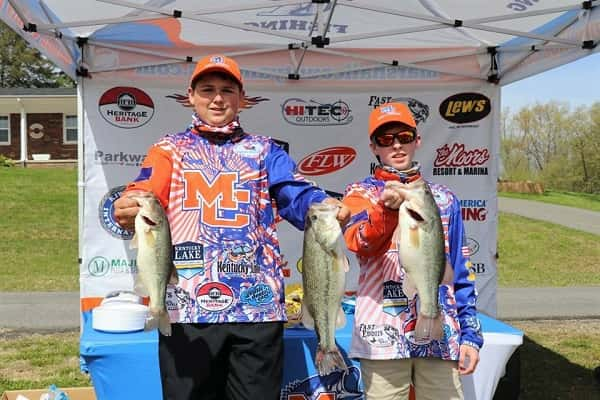 It was a successful day of fishing for all three of Marshall County's bass fishing teams competing in the Region I Tournament on Lake Barkley Saturday. In a field of 80 boats, 41 weighed fish with the top 17 places advancing to the KHSAA State Bass Fishing Tournament May 10-12 at Kentucky Dam Marina.
The team of Davis Smith and Garrett Hicks were the highest placing team for Marshall County, taking fifth with three bass weighing 10-11. Gage Lynch and Sam Mann finished eighth with three bass weighing in at 9-13 and 10th went to Tristan Barrett and Evan Bremmerkamp with a two-bass total of 8-13.
Miles McManus and Ethan Tidwell of Calloway County won the Region I title with a five-fish limit weighing 20-11.