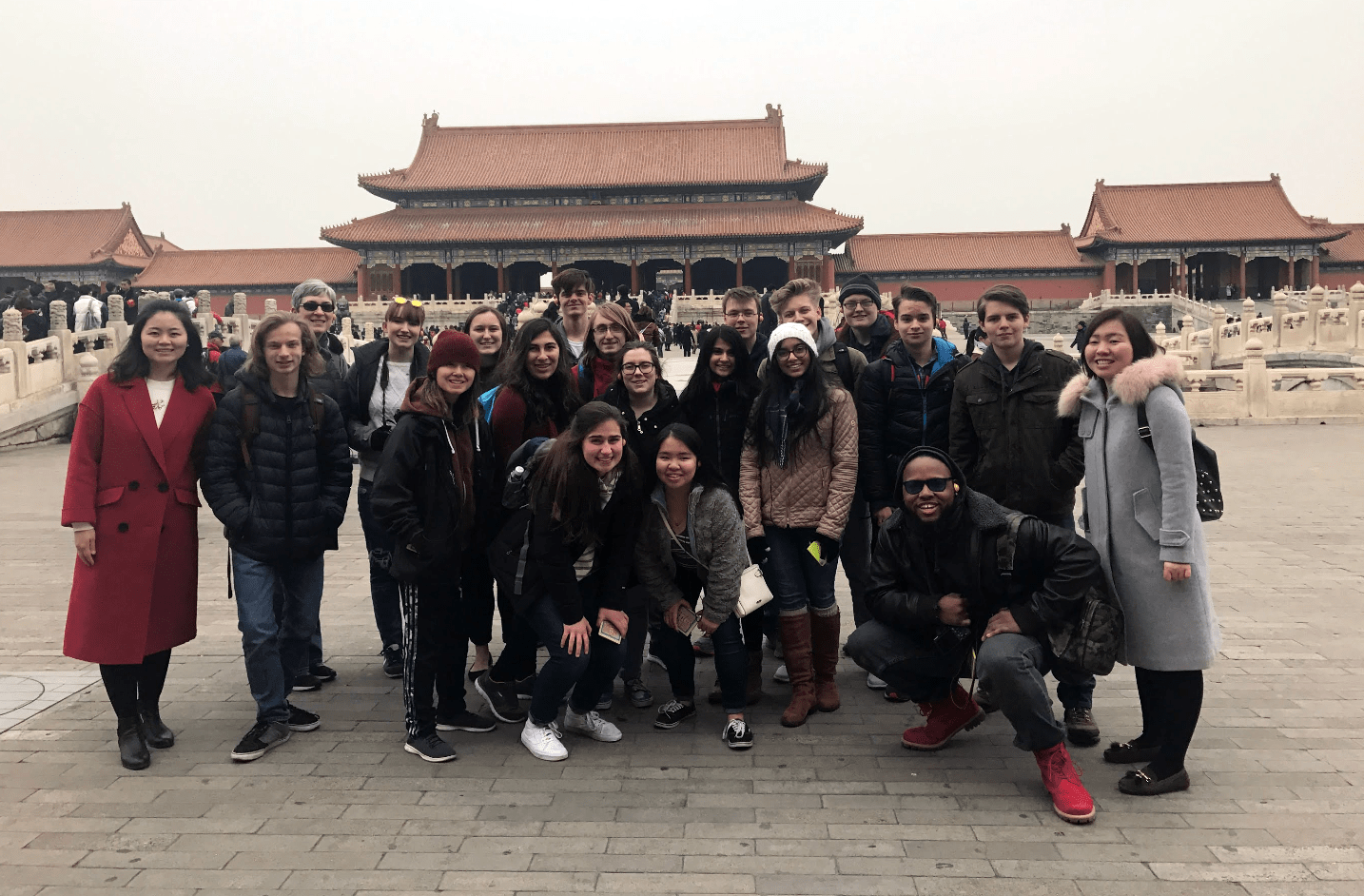 A Marshall County student last month had a chance to learn about China firsthand.
On March 9-19, 2018, Marshall County Gatton Academy student Jackson Chumbler traveled to China through Western Kentucky University's Confucius Institute (a nonprofit public educational organization affiliated with the Ministry of Education of the People's Republic of China whose aim is to promote Chinese language and culture, support local Chinese teaching internationally and facilitate cultural exchange). A total of 18 students were chosen as representatives of the Confucius Institute at WKU. Students had cultural exchanges with students in Chinese schools which gave them the opportunity to practice their Chinese language skills. It also offered an opportunity for Chinese students to practice their English. Students compared their daily lives with those living in China.
Students were also able to compare and contrast American and Chinese educational models.
For the first part of their trip, the students stayed at the international dorms of North China Electric Power University (NCEPU). From the University, students traveled by bus to historic locations, such as the Great Wall, the Forbidden City, and the Temple of Heaven. At the Zhao Dengyu School in Beijing, students collaborated in order to produce artworks.
Students also explored the 798 Art District and met local artists. Students were exposed to Chinese calligraphy with Hu Jinguang, and they listened to lectures on Chinese carving art. Students also had Chinese listening with Xu Huihui. Throughout the trip students experienced Chinese food such as Chinese dumpling, Peking Roast Duck, and Szechuan cuisine.
On the latter half of the trip, students took a high speed train in Shanghai's Hongqiao Railway into the ultra-modern cities of Hangzhou and Shanghai. Students saw Shanghai from above atop the Shanghai World Financial Center. Students also went on the Huangpu River tour at night. This tour circled The Bund, a famous waterfront area with architecture that resembles classical European structures.
In Hangzhou, students went to street markets, ate traditional Chinese food, and visited the G20 Summit's Shanghai location, which is where a group of 20 heads of government meet annually to discuss international financial stability.
Students returned home with an understanding of the world that can't be found in textbooks. They were able to learn about the lives of citizens from a county that couldn't be so far away, yet so crucial regarding current events and today's political state. The students served as ambassadors for America. The positive interactions made with the Chinese people will impact their outlook on America, as these students were often the first American faces seen by those they met.