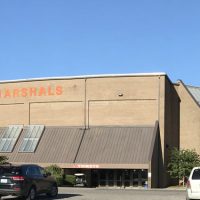 Marshall County Schools will be taking metal detectors on a test drive next month.
Superintendent Trent Lovett said last week the district has been in talks with a California-based security company. The company will demonstrate their threat location detection services with students and faculty in early May.
Lovett said he met with students after the Jan. 23 shooting occurred at Marshall County High School and gathered input on what would make them feel safer. Their suggestions started with bag checks and ultimately led to students requesting hand held wands. The district ordered 10 wands, which are still being used daily.
"If we see a fault in something we're doing, we change it," Lovett said. "We've added layers [of security] because we want the kids to be as safe as possible. We're making it as safe as we can for those kids. My daughter is in there, too. She was in there that day."
Lovett said the school has been adapting its plan and making changes.
Bags and purses are also checked at four entry points, which are operated by volunteers who have undergone training.
"We have two personal contacts with every student that comes in, the person wanding them and the person that looks through their bag," Lovett said. "They have a chance to talk to you, communicate with you, ask you how your weekend was. There's about four of us — one assistant principal and three central office employees — that get there about 7 a.m."
Lovett said teachers and staff take over meeting students at 7:30 a.m.
About two weeks ago the Paducah Area Community Reuse Organization voted to donate two walk-through detectors and an X-ray machine to the district. Lovett said he appreciated the offer, but was concerned about utilizing used equipment at MCHS.
"I'm not opposed to a walk-through metal detector," Lovett said. "We've had two that have been offered to us. We have four different entries, so that wouldn't be enough, but I want to try them. "
Lovett said he was concerned the detectors would restrict hallway space, making entry and exit more difficult. He also has other issues to consideration with X-ray machines, which would require specialized training and medical screenings.
"I'm not a medical person, I don't know what the pitfalls are, but I do know you have to be screened regularly," Lovett said. "Another concern I have is, we have students that are going to be right by that machine for four years. What are the health concerns that we have for them five to 10 years down the road?"