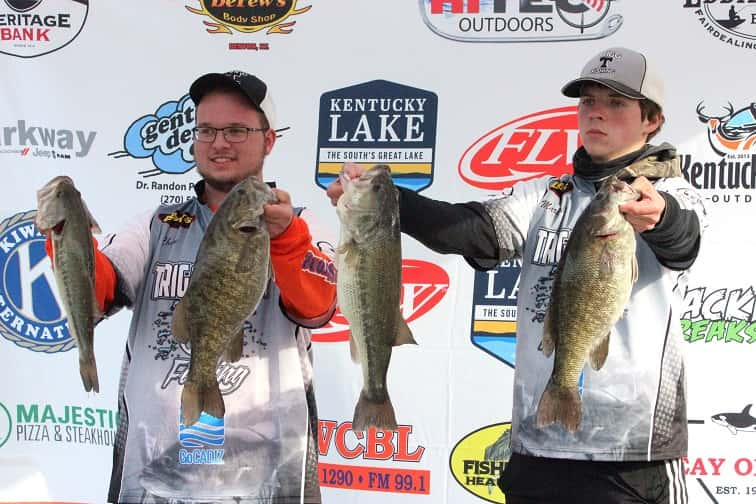 Marshall County High School held their annual Icebreakers Tournament Saturday at Kentucky Dam Marina with 44 boats holding 85 anglers taking off in the early dawn. A total of 212 lbs. 12 ozs. was the catch for the day among all teams with McCracken County coming out on top with a weight of 43-3, second went to Trigg County with 37-6 and Calloway County took third with 35-0.
The Trigg County team of Marshall Evans and Chase Oglesby won top honors with 20-12, second place duo was Boldry and Tate from McCracken County with 18-0 and third was McCracken County's Morehead and Dunn with 12-15. Calloway County's Mullins and Noel earned the Big Bass award with a catch that weighed 8-10.
The top finishing team for Marshall County was Gordon and Gregory with 4-2 placing them 19th , they were followed Lynch and Mann in 22nd with 3-7 and Darnell and Thomas in 24th with 3-2.